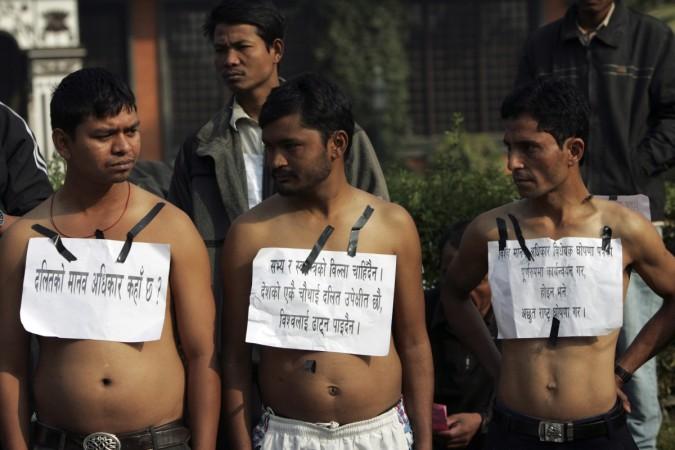 In a shocking case of abuse in Tamil Nadu, a dalit youth was beaten up during a temple festival; his ordeal did not end just there, when he asked for water afterwards, his mouth was used to be urinated in.
Twenty-year-old M Aravindhan had gone to his village to take part in a temple festival when the incident took place. He is employed as a welder in a private company in Bengaluru. "I went to the temple with my relative R Dinesh (20). Some caste Hindus used filthy words against us when they saw us," Aravindhan said.
When the duo objected to the comments, they were assaulted by the group. The two were then dragged to a nearby toilet where the same treatment was meted out, reports The Times of India.
After falling to the ground, when Aravindhan asked for water, the men allegedly urinated in his mouth.
His family got to know about the incident from Dinesh, who had managed to escape from the scene. Aravindhan was rescued and admitted to Dharmapuri Government Medical College and Hospital the next day.
"I suffered several injuries when they attacked me," the victim said.
Even though a complaint was lodged with the Kallavi police, the cops allegedly refused to register a case under the SC/ST Atrocities Prevention Act. "They just registered an assault case against unknown people," Aravindhan said.
Meanwhile, S Ravi, district secretary of the Tamil Nadu Kuravan Pazhankudiina Makkal Sangam (TNKPMS), tried to persuade the police to register the case under SC/ST Atrocities Prevention Act.
"Police officials told me that they would extort money from the non-dalits in return for not registering a case against them. So, we have decided to take up this issue to the court," Ravi said.
When contacted, Kallavi police said they had registered a case and that the probe was going on. "We will alter the case once we confirm whether the dalit youth was harassed or not," they said.