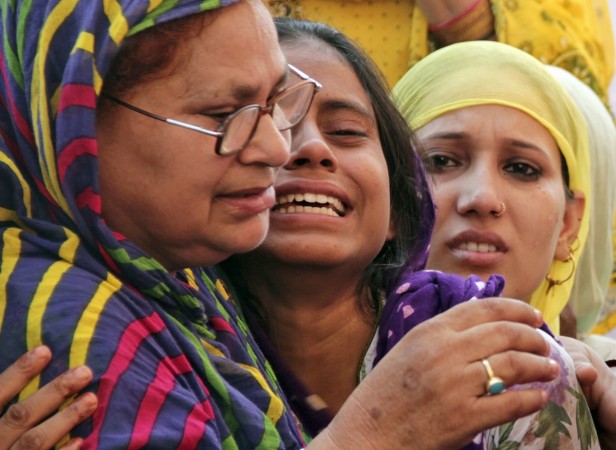 The Allahabad High Court stayed the arrest orders against family members of Mohammad Akhlaq, who was lynched by a mob in Uttar Pradesh's Dadri last year after rumours created suspicions that he stores and consumed beef.
Six of Akhlaq's seven family members, including Akhlaq's wife Ikraman, mother Asghari, daughter Shaishta and son Danish were named in the FIR stayed by the court. However, the court refused to stay the arrest of Akhlaq's brother Jaan Mohammad.
The bench comprising Justice Ramesh Sinha and Justice PC Tripathi passed the order. In a separate petition filed by Jaan Mohammad and others, the defendants claimed they were being framed into a false case and that they neither consumed nor stored beef in their house on the date of the incident.
Akhlaq was killed and his son Danish was injured at Bisada village on Sept. 28, 2015, after a mob attacked the duo on suspicion that they had consumed beef and were storing the meat in their house. After the incident, the police arrested a few villagers in the case.
Some villagers later filed a petition before a magistrate alleging that they had seen Akhlaq's brother Jaan Mohammad slitting a calf's throat. A Noida Sessions Court had ordered the police to file a case against them following the petition. The family is now facing charges of cow slaughter -- an act banned in Uttar Pradesh and many other Indian states.