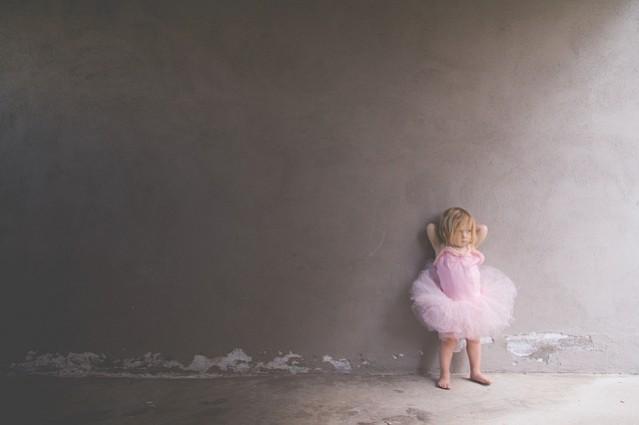 For the little girls, fathers are truly their superheroes. They are always there to make sure that their princesses get the best of everything. It has been proved time and again.
Recently, an adorable gesture of a father for his little daughter who was a bit scared during her ballet dance performance caught the attention of the netizens. It happened at the City Hall of Hamilton, Bermuda.
In the now viral video, a father is seen rushing to the stage to help his daughter cope with stage fright. The little girl, Bella, is seen entering the stage with eight other children, but she soon got confused seeing the crown in front of her and started messing up her steps. Her father, who was initially cheering for her from the wings is seen running into the limelight with another toddler in his arm.
Bella is seen looking at her father as he matched ballet steps with her with utmost style and grace. Finding her father right beside her, the little girl slowly gained confidence and started dancing.
Meanwhile, the audience is heard cheering and lauding the performance. Following the event, the video was shared on Facebook by Blunt Kommunity with a caption saying "Dad of the year!". The video was shared 30,000 times and garnered 23,000 reactions at the time of writing the article.
While some users pointed how well he knew the steps, hinting that he was with her throughout the rehearsals, others lauded his effortless execution while holding another baby in his arms.
"Not many children have had such a privilege, great dad," wrote one Facebook User.
However, there were some people who argued that this is making the little girl entirely dependent on her dada. "But is that a good thing? Is he making her to dependent on him for everything? Shouldn't she learn to work through it. I have seen My daughters dance instructor help little ones by pep talks with the group and they were fine. Let's make a strong group of girls for the future," wrote another user.
Check out the video here: