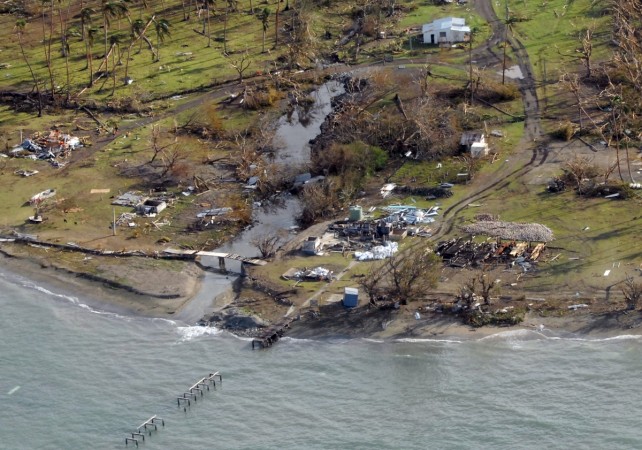 As many as 21 people are reported dead in Fiji as authorities took stock of the destruction left in the aftermath of cyclone Winston, Monday.
National Disaster Management Office Director Akapusi Tuifagalele confirmed Monday that 21 people have died and the death toll is expected to rise as the cleaning up process picks up in the island country, reported The Fiji Times.
At least 8,438 people are sheltered in 50 evacuation centres after fleeing their homes fearing for their lives, as the category five severe tropical cyclone Winston hit the country Saturday.
Currently, nine evacuation centres in the Eastern Division are housing 121 evacuees, 20 centres in the Central Division are housing 1177 evacuees, 22 centres in the Northern Division have accommodated 1260 occupants, and 5880 people from 1032 families are in evacuation centres in the Western Division, reported The Fiji Times.
Winds ranging at 320km/h, torrential rain and waves of up to 40ft hit the island country Saturday leaving houses flattened. Winston, which had landed on the main island Viti Levu in the evening on Saturday, changed directions later and spared the capital Suva from its full impact, reports BBC.
The nationwide curfew was lifted on Monday and airports were reopened so that tourists could leave and aid could arrive. Schools will remain shut for a week. On Saturday, the country had announced a state of natural disaster for a month.
The government has issued health advisories asking residents to boil water before drinking and examine frozen food items properly before consumption due to fear of disease. Supply of clean water and power remain suspended in many areas.
"It is also important to practice proper hygiene such as hand washing with soap and water after using the washroom and before handling food," Health and Medical Services Minister Jone Usamate was quoted as saying by the Fiji Times.