Cyclone Mora made landfall in Bangladesh at around 6 am local time on Monday. The cyclonic storm, which was formed by the depression in east central Bay of Bengal, hit the coast of Bangladesh between Cox's Bazaar and the port of Chittagong, the country's meteorological department said.
Around 2.5 million people are at risk due to the cyclonic storm and efforts are underway to evacuate around one million people from the low-lying areas of the country. People have been sent to around 3,800 relief centres and shelters in schools and other safe buildings in 17 coastal districts of Bangladesh, CNN reported. Airports and ports in the worst-affected areas have also been shut down. No casualties have been reported yet.
Cyclone Mora hit the Bangladesh coast with strong winds travelling up to 117 km per hour. The Bangladesh authorities evacuated close to 3 lakh people from low-lying coastal areas to safe shelters even as the storm moved towards the country's southeastern coast at a speed of over 85 km per hour on Monday, officials told AFP.
The Bangladesh government had issued a warning on Monday to those living in coastal areas to evacuate as the cyclone was expected to intensify. Disaster management authority spokesman Abul Hashim told the news agency: "We are targeting zero casualties and we will try our best to evacuate more than a million before the landfall."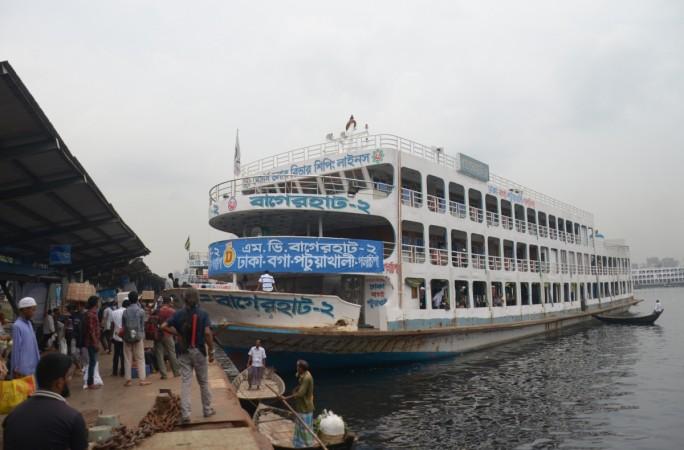 Meteorologist Abdur Rahman said that the wind speed was expected to be 89-117 km per hour, accompanied by heavy rainfall and thunderstorm across the country. The met department had also warned about flooding in coastal areas due to the cyclonic storm surging along the seafront.
"We have advised the ports to hoist great danger signal number 10," Rahman was quoted by AFP as saying. All fishing vessels at sea were recalled, and fishermen were advised to keep them anchored. The Chittagong Port Authority also postponed all activities.
The authorities have put medical teams in place, and leave applications of doctors and nurses have been cancelled, local media reported. Rescue teams consisting of personnel from the armed forces and other agencies have also been put on standby.
Indian states affected
Cyclone Mora is also expected to affect a few Indian states, particularly West Bengal and Odisha. Heavy rainfall is expected in both states and also in a few parts of Northeast India. The Odisha government had on Monday issued a warning in the four districts of Mayurbhanj, Balasore, Bhadrak and Jajpur.
"Isolated extremely heavy rainfall very likely over Assam and Meghalaya today. Rainfall at most places with very heavy rainfall at isolated places likely over Tripura, Mizoram, Manipur, Nagaland and Arunachal Pradesh. Fishermen along and off the West Bengal coast are advised not to venture into the sea over the next 12 hours," the National Disaster Management Authority said on Tuesday.