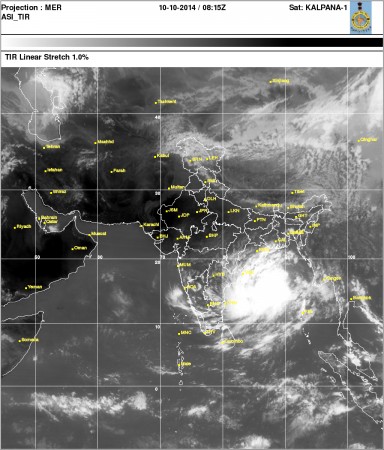 Cyclone Hudhud is ferociously approaching the south and southeast of Indian coastal region preparing to make a landfall on Visakhapatnam as early as Sunday noon.
As per Indian Meteorological Department's (IMD) forecast, cyclone Hudhud is less powerful than last year's Phailin that caused major destruction in parts of Odisha. Consequently, the damage because of the cyclonic storm this year will be comparatively lower -- mainly affecting huts and communication lines.
However, Andhra Pradesh and Odisha, which are expected to be affected by this year's cyclonic storm, have prepared to tackle whatever may be on its way with Hudhud landfall on 12 October.
The strong cyclonic winds can be seen in the animated version put up by IMD, showing ferociously approaching cyclone Hudhud. The IMD has also released infra-red images and Insat 3-D satellite images of cyclone Hudhud moving through the Bay of Bengal in the north-eastern part of India.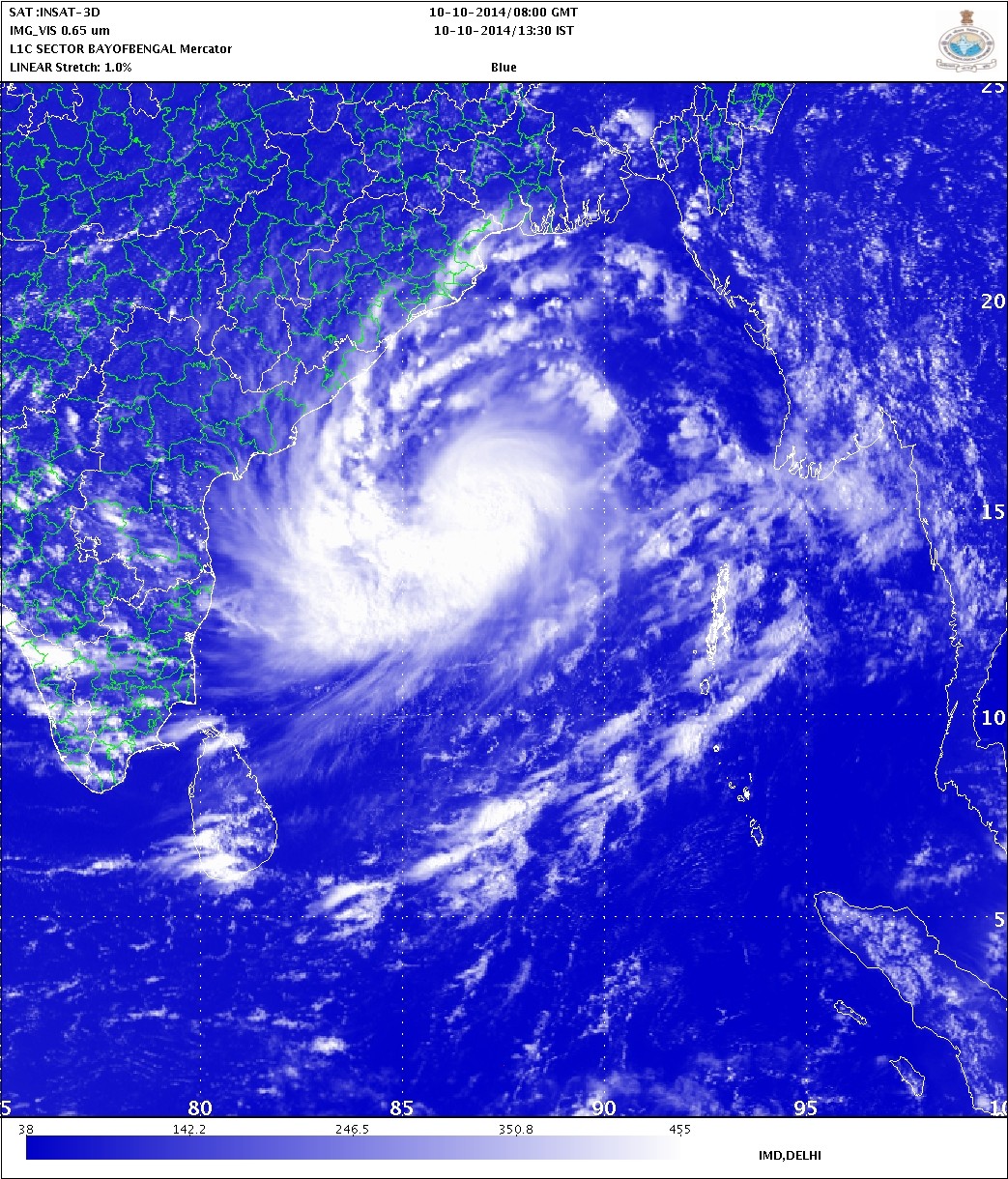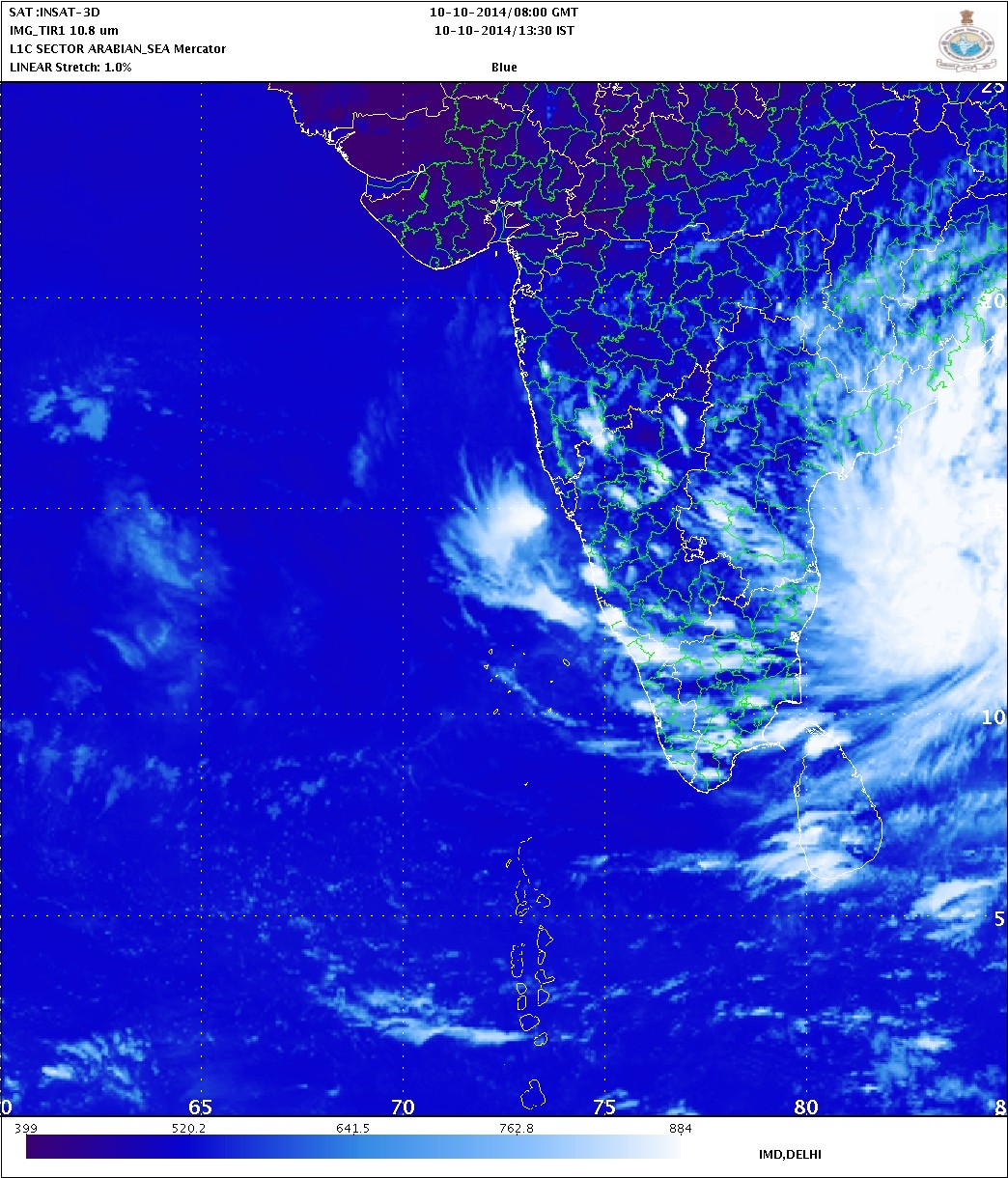 In their latest updates on the cyclone development, IMD said that the storm is getting extremely severe. While the cyclonic storm will affect parts of Andhra Pradesh and Odisha, it is also expected to cause heavy rainfall and bring winds to West Bengal.