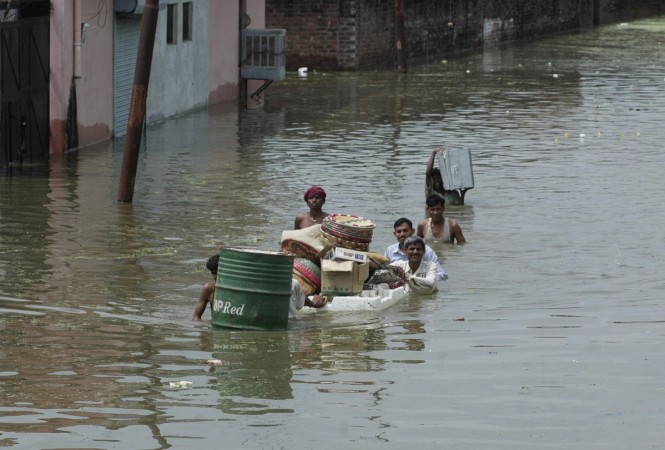 Though the Hudhud storm has receded, it has not only turned Andhra Pradesh topsy-turvy, but has also wreaked havoc in several parts of Uttar Pradesh, where at least 18 people have died of heavy rainfall generated by Sunday's cyclone.
On Tuesday, several parts of UP including state capital Lucknow witnessed torrential rainfall, causing death and destruction. The state government spokesperson confirmed the death of 18 people across the state.
The record 46.1mm rainfall in Lucknow on 7 October 2009, has been broken as the cyclone-triggered rainfall lashed the city at 61.1mm in a single day, strong enough to submerge the city.
Among the worst-affected localities in the city include Charbagh Railway Station, Thakurganj, Indiranagar, Gomtinagar, Chowk, Sitapur Road and Aliganj, which were water-logged, according to IANS.
Gorakhpur has been the worst affected city in the state that witnessed the all-time-high rainfall of 142.1mm in 24 hours, with the wind blowing at a speed of 83kmph.
The eastern parts of the state are the most hit by the disaster, where buildings have been destroyed in large scale. The deluge has destroyed crops and disrupted power lines in many parts of the state.
The state's two holy cities — Varanasi and Allahabad — too have been hit, where the incessant rainfall will continue to wreak havoc for the next 24 hours, according to the weather predictions.