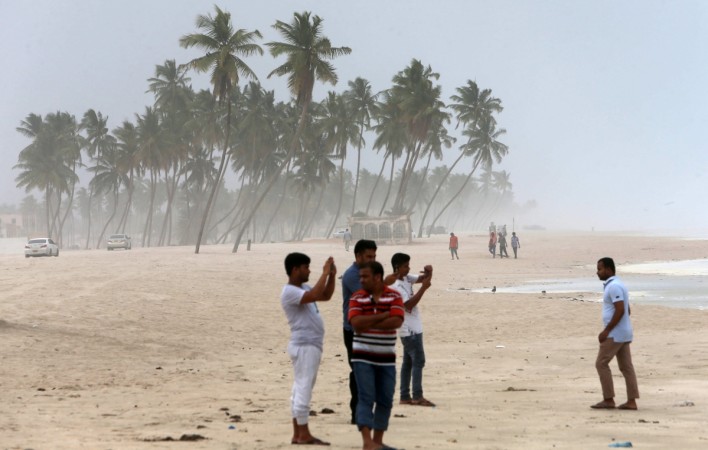 With the Indian Meteorological Department sounding a red alert in Tamil Nadu ahead of Cyclone Gaja's landfall, the schools and colleges in Cuddalore, Thanjavur, Tiruvarur, Pudukottai, Nagapattinam and Ramanathapuram have been declared closed on Thursday.
Schools in Puducherry and Karaikal will also remain closed ahead of the cyclone.
The cyclone is likely to cross Pamban on Thursday evening at a speed of 80-90 km per hour and could possibly go up to 100 km per hour.
The authorities in the state have taken measures to keep the damage as minimal as possible.
TNGDC will cut power supply if necessary in affected areas
Tamil Nadu Generation and Distribution Corporation (TNGDC) said that they are prepared to regulate the power supply in the affected areas if necessary and will also cut supply if the situation becomes too dire, reports Times Now.
Gaja to intensify to severe cyclonic storm as it nears Tamil Nadu coast
#CycloneGaja:370 km east­northeast of Nagapattinam(Tamilnadu).It is very likely to move west­southwestwards & intensify further into Severe Cyclonic Storm during next 6hrs. While moving west­southwestwards thereafter, it is likely to cross Tamilnadu coast b/w Pamban & Cuddalore,

— NDMA India (@ndmaindia) November 15, 2018
'We have 380 first responders to respond to the needs of people & 159 responders to protect animals,' says Additional Secy, Revenue & Admin
4 NDRF teams & 4 TNDRF teams positioned in Nagapattinam. We have 380 first responders to respond to the needs of people & 159 responders to protect animals. Collector has commenced efforts to evacuate people: Additional Secy, Revenue & Admin, Chennai #GajaCyclone pic.twitter.com/3xSlEK2Fkz

— ANI (@ANI) November 15, 2018
Cuddalore collector and Disaster Managment Incharge hold High level meeting
Cyclone Gaja to make landfall by tonight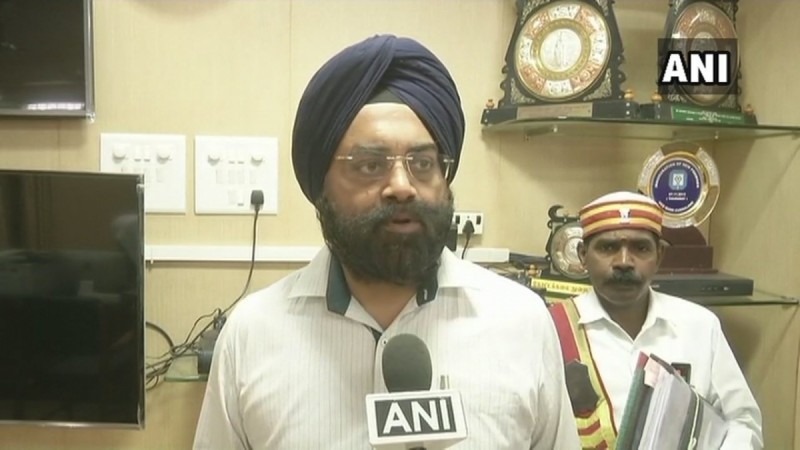 "It's expected that Gaja Cyclone will make landfall late night today, maybe in South of Cuddalore, in Nagapattinam district. People should be well-prepared. Govt is making its best efforts in this regard," Gagandeep Singh Bedi, Special Officer for Disaster Management told ANI.
Relief centres set up in Nagapattinam
The Nagapattinam district collector has said that nine multipurpose disaster relief centres have been set up and 22 cyclone shelters have been set up, TOI reports.
Along with this, 633 rescue personnel in 135 special teams have been deployed in Thiruvarur across Thiruvarur, Tamil Nadu.
Anna University cancels examinations
The Anna University in Chennai has cancelled the examination to be held on Thursday due to the rain forecasts.
The university said that another date for the examination will be announced.
Indian Railways announce cancellation of 16 trains
The Indian Railways has announced that 16 trains travelling in Tamil Nadu will be cancelled on Thursday and Friday. Eight are fully cancelled on Thursday while the other eight are partially cancelled on Friday.
Navy ships ready to mitigate any disaster in the Tamil Nadu coast
"Two Indian Naval ships -- Ranvir and Khanjar -- are standing by to proceed to the most affected areas to undertake humanitarian aid and distress relief," said an officer in the Navy was quoted saying by Times of India.
Along with the ships, divers, and a medical team are also read in the ships.
Air rescue teams are also on stand by.
NDRF team inspect risks in Puducherry
A 25-member team from the NDRF fourth battalion, led by Commander Avinesh Kumar Amar conducted a surveillance of Puducherry and have set up camp for relief measures.
Seven districts in Tamil Nadu to receive heavy rainfall
IMD says that Cuddalore, Nagapattinam, Karaikal, Tiruvarur, Thanjavur, Pudukottai and Ramanathapuram will receive heavy rainfall on Thursday, more than 20 cm.
The Hindu reports that some regions will receive rainfall till Saturday.
"The degree of rainfall intensity may vary depending on the distance from landfall region. But, this system will provide the much-needed break from the dry spell over parts of the State," Balachandran, Deputy Director General of Meteorology in Chennai said.
Water bodies to be monitored closely
Tamil Nadu Revenue Minister RB Udayakumar said that water bodies such as dams, reservoirs, rivers and lakes in the state are monitored closely to prevent as much damage as possible.
Rescue personnel on standby
30,500 rescue personnel have been placed on standby as a precautionary measure. The Tamil Nadu government warned low-lying areas like Nagapattinam, Thanjavur, Pudukkottai and Ramanathapuram that water will most likely to inundate them.
Tide high in Cuddalore beach ahead of Gaja's landfall
Fishing boats have been marooned at the Silver Beach in Cuddalore as the sea turned violent on Thursday. Cyclone Gaja is set to make landfall between Cuddalore and Pamban on Thursday evening.