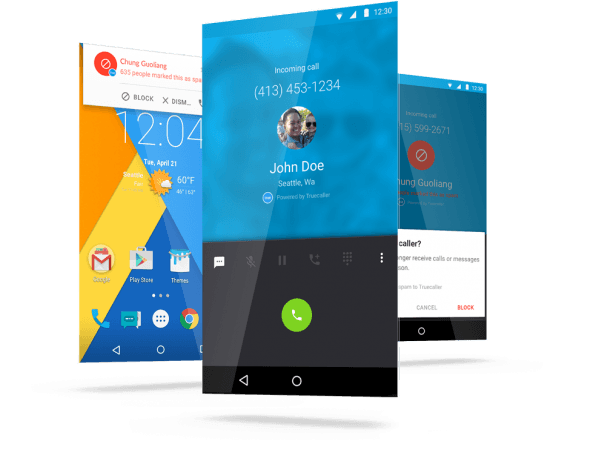 Cyanogen will now feature TrueCaller app in the upcoming builds by default, according to official sources.
For the uninitiated, TrueCaller app is already available for several smartphone platforms including Android and is responsible to filter spam calls from the native dial menu of the smartphone.
Coming to the deal, Cyanogen has revealed that all the smartphones, running on Cyanogen OS out-of-the-box, will feature the TrueCaller app, just like the Microsoft apps. Talking about the update, Cyanogen has explained both OnePlus One and Yu Yureka users would be able to download the new feature through future OTA updates.
"Cyanogen is all about giving users control and putting the "personal" back into mobile computing. As with any app we make available through our operating system, you have the choice to use or uninstall an app based on your individual preferences. From a development perspective, we're continuing to work hard in building an open platform vision that surfaces the best experiences through more seamless integration," the official blog post reads.
Though TrueCaller is already popular to several users, it received a mixed reaction from the users for its privacy concerns. TrueCaller reads the entire contact database from the user's phone and archives it into its own server, which might be objectionable for some users.
However, on the privacy issue, Cyanogen co-founder Steve Kodnik has written in his Google Plus account, "One of our goals is to enable powerful services to become part of our platform rather than a bunch of bolt-ons thoughtlessly thrown together. But we'll never do it without your permission, and we'll always have extra layers of defense."
As proof he has also posted the following screenshots: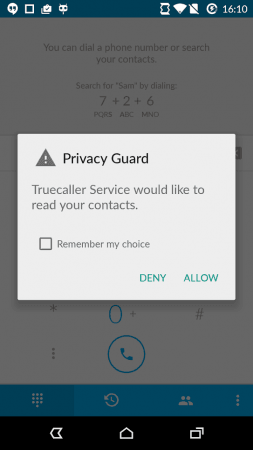 Source: Android Headline