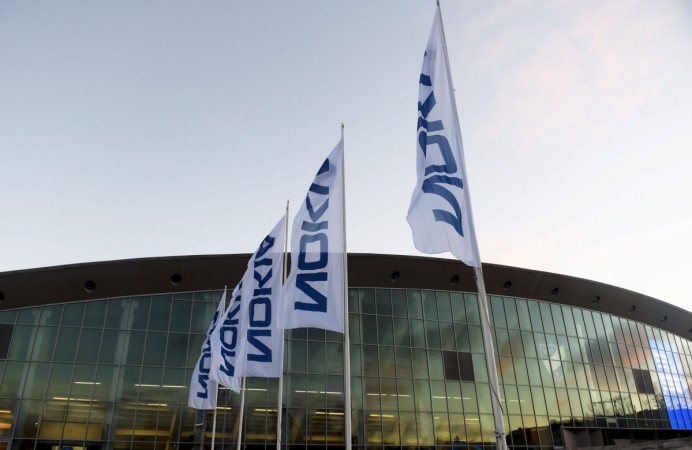 Nokia Corporation, a Finland-based multinational technology company, announced Wednesday that it plans to cut thousands of jobs globally, including 2,700 jobs in Finland and Germany, to overcome financial restraints following its recent acquisition of Alcatel-Lucent SA. The job cuts will come from areas of overlap such as research and development (R&D), sales and corporate functions, Nokia said.
Nokia is expected to carry out the layoffs till 2018. Currently, the company has only shared its plans to slash 1,400 jobs in Germany and 1,300 in Finland, which will trim half of its workforce at Espoo, where the company is headquartered, and the remaining in Oulu and Tampere. Nokia employs more than 100,000 people around the world, 6,850 of which are stationed in Finland.
"These actions are designed to ensure that Nokia remains a strong industry leader," Nokia President and CEO Rajeev Suri said in a statement. "When we announced the acquisition of Alcatel-Lucent we made a commitment to deliver EUR 900 million ($1.03 billion) in synergies - and that commitment has not changed. We also know that our actions will have real human consequences and, given this, we will proceed in a way that that is consistent with our company values and provide transition and other support to the impacted employees."
Nokia also said that it is adapting to a constantly growing marketplace and to shift its resources towards futuristic technologies such as 5G, Internet of Things (IoT) and cloud-based services. As a part of its cost-cutting programme, Nokia continues to target worldwide savings in real estate, services, procurement, supply chain and manufacturing, the company said in a press release.
Nokia would carry out meetings and consultations with employee representatives in almost 30 countries over the next few weeks. The telecom device-maker did not share how many jobs will be lost globally by the end of 2018, but it said the processes and timelines will vary from one country to another.
The recent acquisition of Alcatel-Lucent, which was valued at 15.6 billion euro ($17.7 billion), is aimed at bolstering Nokia's position in the market against Sweden's Ericsson and China's Huawei, Reuters reported. Prior to the acquisition, Nokia had 55,000 employees, but the number is almost doubled now.
As part of the negotiations regarding the Alcatel acquisition with the French government, Nokia had committed to secure certain jobs in the country. The Finland-based manufacturer said it will only cut 400 jobs in France, while employing 500 people in its R&D in the country, Reuters reported.
"This (1,300) is a terrible figure; we have a rather difficult employment situation in the sector to begin with," Reuters quoted Pertti Porokari, chairman of the Union of Professional Engineers in Finland, as saying. "Seems that Finnish workers have lost this match (against the French)."