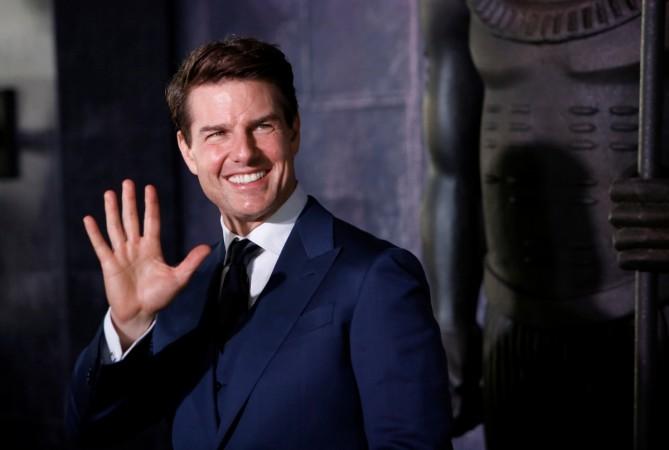 Curtis Armstrong has made several shocking revelations about Tom Cruise in his new memoir, Revenge Of The Nerd. One of them is about Tom's intense affair with Rebecca De Mornay during the filming of Risky Business.
The romantic comedy movie was a breakthrough film for both the celebrities. While the Mission: Impossible star played the lead character Joel Goodson, the 57-year-old actress portrayed a prostitute named Lana.
"It's no secret that Tom engaged in an intense affair during the shooting with De Mornay. Their romance was some time aborning. Part of the delay was caused by the presence of Harry Dean Stanton, who was involved with Rebecca..." Armstrong wrote in his tell-all book.
Also read: Mission: Impossible 6 director hints new spoilers, teases Superman Henry Cavill's name

The American actor even stated that De Mornay was dating Dean at the time and Cruise was not happy to see her with him. "I suspect that most of Harry Dean's great qualities were lost on Tom who, I think, was beginning to regard him as a guest overstaying his welcome," he stated.
The 63-year-old actor of American Dad fame also claimed that Cruise continued his relationship with De Mornay even after the movie wrapped up. "Tom and Rebecca seemed to continue to date after the film wrapped. In 1985, they were spotted together at a screening of the movie The Breakfast Club," The Hollywood Reporter quoted him.
The new memoir of Armstrong also focused on the religious belief of Cruise. According to the actor, his Risky Business co-star was devoutly religious before converting himself into Scientology.
"He self-identified as a born-again Christian and the rumour was he had actually considered shepherding souls for a living. I could believe it. Away from the set, initially, Tom made straight arrows look like corkscrews," Armstrong wrote.