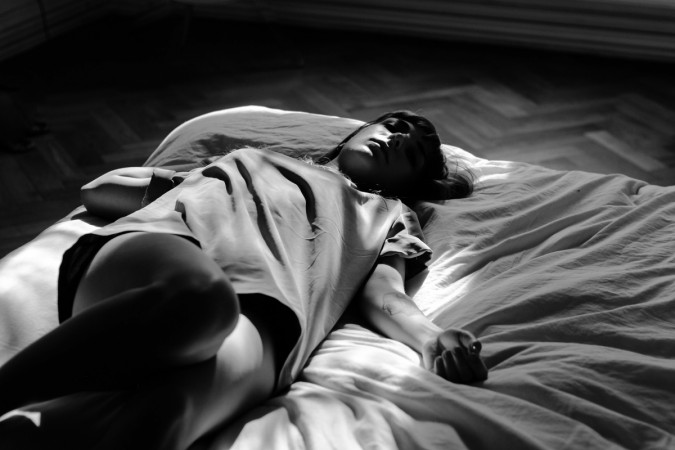 Chronic Fatigue Syndrome (CFS) is a widely misunderstood physical condition worldwide. With no feasible cure, the disease is often being considered a mental illness, which it is not apparently.
But, the disorder's constant misappropriation led to an insane level of frustration among the sufferers and Rita Williams is just one of them.
Also read: Restless legs syndrome: All you need to know about this painful insomnia triggering disease
The 74-year-old fell ill in 2001. In the beginning, it was difficult to identify the disease when she used to lay on a sofa for a three weeks. But it deteriorated even further over the next 12 months.
Speaking of symptoms, she was quoted saying, "I was depressed, but only because I couldn't do the simplest of tasks like hold conversations or climb the stairs."
"I was suicidal. I had held down a job. I was a deputy head in a secondary high school, I had dealt with difficult multiple situations and I thought is this my retirement forever. It was horrible," she said.
It was so severe that she could not even eat for days — "it felt as if she had weights dragging on her muscles."
According to Metro, the retired deputy teacher "would take her two hours to recover from a phone conversation and she lost the ability to think clearly and keep up a good conversation."
Chronic fatigue or Myalgic Encephalomyelitis is caused by several factors including allergies, stress and infections. It is more common among women.
According to a report by Observer, the symptoms of CFS could be countless including insomnia, sleep apnea, diabetes, anemia, depression, anxiety, bipolar disorder, schizophrenia.
Metro also rounded up five physical symptoms in total — "postural defects, tender points around the spine, chest and lymph nodes, skin rashes or eruptions and abnormal breast tenderness and varicosities."
As noted by Metro, Rita Williams' family contacted to Dr Raymond Perrin to seek medical help as she was at the 'absolute maximum' of CFS.
Under Dr Perrin's treatment, she has completely recovered from CFS now. She told Metro that she owed her life to Dr Perrin and his technique.
It is the Perrin Technique that helped to recover her completely.
What is The Perrin Technique?

"The Perrin Technique is a system of manual diagnosis around five physical symptoms, and is based on the theory that CFS/ME is a disorder of the lymphatic drainage system.

The Perrin Technique is focused on stimulating the fluid motion around the brain and spinal cord to aid drainage of these toxins out of the lymphatic system and into the blood, where they are detoxified in the liver. Detoxification means there are no poisons affecting the brain anymore, helping the sympathetic nervous system to start to function correctly."
She said: "Living with it now is not difficult because I have a maintenance system and that isn't difficult.
"What I have to be careful of is not to push me too much – but when you have been an active person, that's the difficulty. It exacerbates it.
"But it isn't difficult because I know I have someone who understands me. Provided I don't go too far, which I've learnt through the years to recognise, I can live a normal life. I understand now it's a physical thing that can be treated."