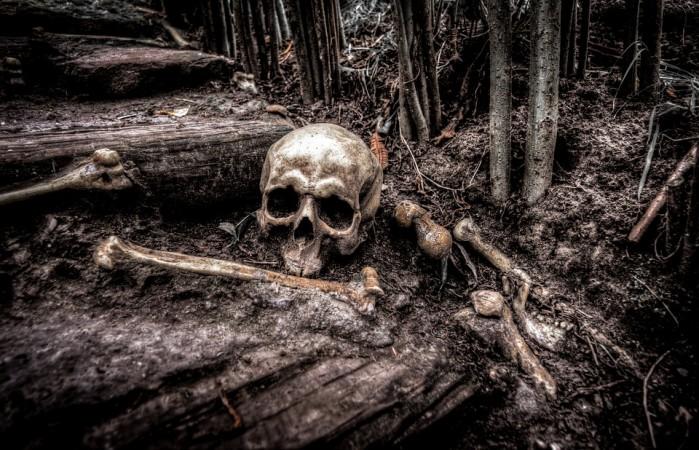 A cult in the Philippines has admitted that they rob human body parts from cemeteries which according to them have the power to make them invisible, but only if they put them in their mouths.
According to a Daily Mail report, the cult group called Haring Bakal or Iron King believes that human body parts can grant them superpowers. They hire grave robbers to perform their ceremonies.
A member of the cult group, Angelito 'Rambo' Oreta told freelance journalist Nikon Celis that devotees wear the human remains on belts or put them inside their mouths believing that it will hide them from sight.
Oreta, who wears such a belt night and day, said: "It is found in the Bible, Ezekiel 37 the valley of dry bones, you offer their spirit to god and to wash their sins by means of prayer or oracion."
Oreta added: "They'll even protect your house and your family. 'If you don't offer any prayers, they'll be the one who puts you in harm's way."
Last month, the same group hit headlines by claiming that they grant devotees 'bulletproof powers' by hacking them with machetes.
Nikon also took part in the machete ritual and said: "I can understand for some people this is crazy or disgusting. It could be seen as offensive to the family of the deceases, why would you do that? But I also respect their belief."
Nikon added: "Sometimes they rob the graves themselves and sometimes they pay a professional. Both ways are illegal, of course. They say the protection is much better to know the name of the human so you can call their name during the prayer. The Philippines has many mysterious traditions. I know its taboo to other cultures, but it's different over here."