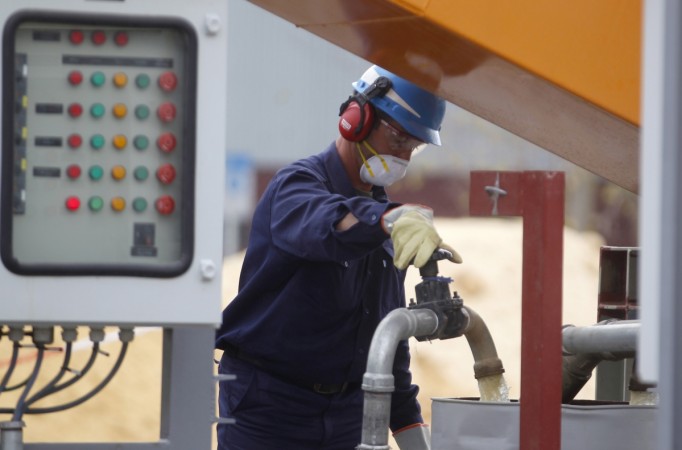 Crude oil prices resumed their uptrend following a brief correction witnessed at the start of the week. However, analysts warn that the rally in oil prices is purely driven by speculation and see a scope for a potential correction in the coming weeks.
Brent crude oil prices traded at $67.5 per barrel on Wednesday, recovering from a level of below $65 recorded in the previous trading sessions.
"We believe that the price rise in recent weeks was driven primarily by speculation and therefore see considerable correction potential," said Commerzbank Corporates & Markets in a note.
Oil prices have been underpinned by a weakening US dollar and increasing signs of a decline in US oil production.
According to the US Energy Information Administration (EIA), oil output in the country is forecast to decline between June to September to below 9.3 million barrels per day recorded in March.
"While there are fewer rigs drilling for crude, U.S. oil production this year is still on track to be the highest in more than four decades," EIA Administrator Adam Sieminski said in a statement, to EagleFordTexas.com.
Last Friday, a data from oil services firm Baker Hughes showed that the oil rig count declined by just 11. Although, the rig count fell for the 22nd straight week, the decrease was the smallest since the start of April.
A 50 percent increase in oil prices from its low of $46 per barrel hit in January this year has started encouraging US oil drillers to resume production. A few companies in the US have already disclosed plans to resume drilling.
"Whilst all the focus is currently on the recent falls in US oil output, we expect US production to be rising again by the end of the year," said Capital Economics in a note.
However, a report released by the Organization of the Petroleum Exporting Countries (OPEC) on Tuesday showed that the cartel's oil production increased in April in contrast to a fall in US oil output.
The cartel raised the output by 30.84 million barrel per day (bpd) in April, up by a whopping 850,000 bpd from March.
If OPEC continues producing oil at April's pace, there will be excess supply of 1.52 million bpd in 2015, The Economic Times reported.
"The upshot is that we expect the cartel to keep production around this level for the next year, but high stock levels and OPEC supply mean that even when demand picks up more strongly, the market should remain well supplied," said Capital Economics.