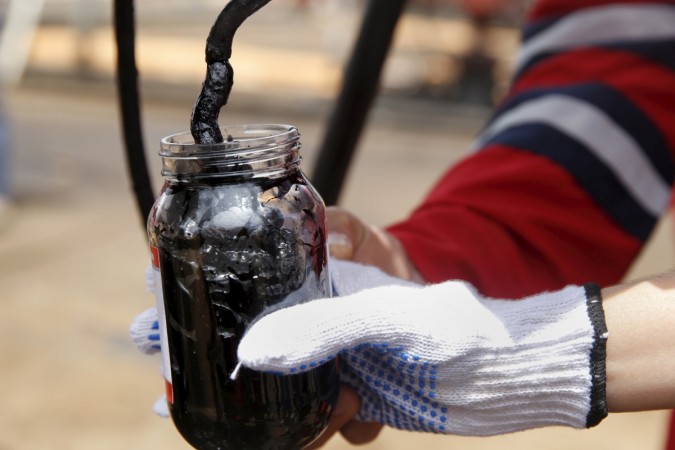 Crude oil prices fell on Monday snapping the upward rally witnessed over the past four weeks, as the signs of a trend reversal in US oil production emerged.
"The surge in oil prices over recent weeks has noticeably slowed the decline in drilling activity in the US," said Commerzbank Corporates & Markets in a note.
Last Friday, a data from oil services firm Baker Hughes showed that oil rig count declined by just 11. Although, the rig count fell for the straight 22nd week, the decrease was the smallest since the start of April.
"In the Permian Basin and the Williston Basin (where the Bakken is located), the oil rig count actually increased again for the first time this year. This can be seen as heralding a trend reversal given that the Permian Basin is the largest and fastest-growing shale oil play. It is therefore questionable whether the current oil price level can be maintained," said Commerzbank.
A 50 percent increase in oil prices from its lows of $46 per barrel hit in January this year, has started attracting the US oil drillers to resume production.
A few companies in the US have already disclosed plans to resume drilling.
"We could soon see a second surge of production growth," Stewart Glickman, an equity analyst at S&P Capital IQ in New York, told Bloomberg.
EOG Resources Inc, the biggest US shale oil producer, said last week that it is considering to raise drilling if oil prices stabilise at $65 per barrel.
"EOG is a rather conservative company, so if they are willing to dip their toes back in the water, others will as well," he added.
Any increase in US oil production could lead concerns of oversupply and is likely to weigh on the crude oil prices which are currently taking breather from a decline in the US oil output.
"If the production outlook in the US were to be reassessed and if investors were to withdraw as a result, oil prices risk seeing a radical correction," said Commerzbank.