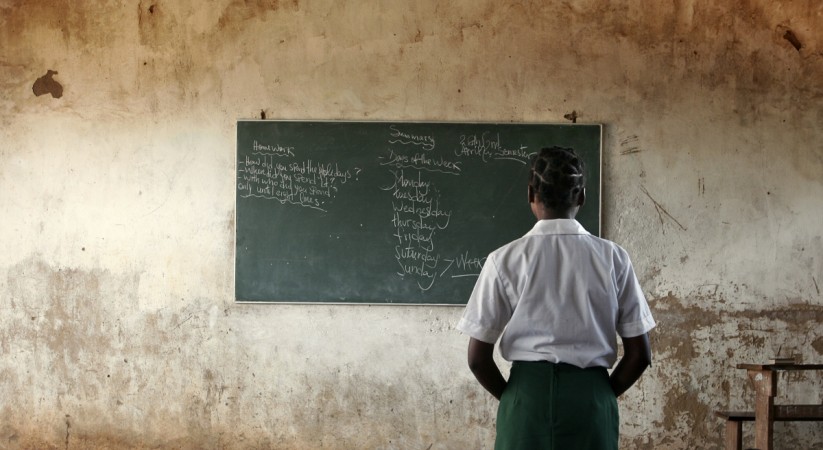 At a time when racism and slavery are supposed to be a thing of the past, a crude incident has come to light from a middle school in Bronx, New York that left parents and the civil society in shock. A white teacher reportedly asked three African-American schoolchildren to lie down on their backs as she stepped on them to teach them a lesson on slavery.
The teacher, Patricia Cummings, was demonstrating how the African captives crossed the Atlantic Ocean to reach America. During her lecture on the global slave trade, the class witnessed a rather disturbing attempt at explaining slavery -- she singled out three black children to help out with her ridiculous experiment.
As per reports on New York Daily News, the teacher asked the three students: "You see how it was to be a slave? How does it feel?" When the student hesitantly said she was fine, the teacher stepped on the girl's back and asked again, "How does it feel? See how it feels to be a slave?"
Cummings was asked to leave the school soon after the incident came to light. However, she was back in school a few days later. Following the incident, New York City Department of Education has launched an investigation into the teacher's conduct inside the classroom. If reports are to be believed, she had been using this tactic to teach about slavery in many of her classes.
"While the investigation has not been completed, these are deeply disturbing allegations, and the alleged behaviour has no place in our schools or in society," Toya Holness, the spokesperson for the Department of Education was quoted as saying by Daily Mail.
Ironically, in her LinkedIn page, Cummings wrote, "I am an enthusiastic and motivated teacher who offers experience working with diverse populations and who utilizes strong teaching skills, abilities, and talent for inspiring students to achieve not only academic excellence but to become the best possible version of themselves."
This is how furious Twitterati reacted to the incident:
Anyone seen Patricia Cummings the Bronx teacher who told black kids to lay face down on the floor an ask her black students how it felt to be a slave ? I want to educate her about common sense and the proper treatment given to racial hate crimes she needs a prison time!!!

— Bosslady (@Bossladybiz) February 2, 2018
@CarmenFarinaDOE
Patricia Cummings of Bronx Middle School 118 needs to be fired, she is a child abuser, and a white supremacist.

— Becky (@Becky16910681) February 2, 2018
I'm warning all teachers. You make my children get down on the floor to "demonstrate" slavery or any other demeaning activity, you will have a serious problem. #patriciacummings

— Throw Up & Theology (@RevLaurelJ) February 2, 2018