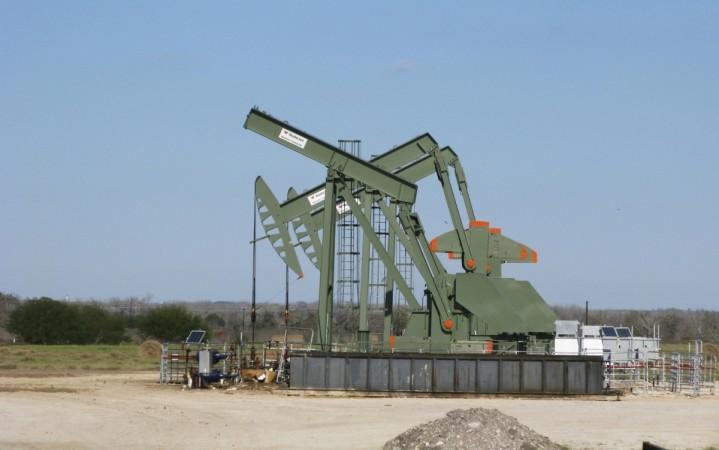 Crude oil futures extended gains on Monday following a surge at the end of last week on short-covering and fuel demand triggered by freezing weather in parts of the northern hemisphere.
Oil prices soared 10% on Friday, one of the biggest daily rallies ever, as bearish traders who had taken out record short positions scrambled to close them, betting the market's long rout may finally be over.
Brent LCOc1 had gained 8 cents to $32.26 a barrel by 0221 GMT after touching $32.69 a barrel earlier in the day. It settled at $32.18 a barrel in the previous session.
US crude CLc1 rose 5 cents to $32.24 a barrel, compared with its session-high of $32.64 and previous settlement at $32.19.
"A change in investor sentiment was the key factor, with speculative short positions in WTI falling from historically high levels the previous week," ANZ said in a note on Monday, referring to US West Texas Intermediate crude.
"Low crude oil prices continue to negatively impact high cost US oil producers. Indeed, recent Baker Hughes data suggested US oil explorers idled more oil rigs this week."
Reuters market analyst for commodities and energy technicals Wang Tao said on Monday that Brent oil faces resistance at $32.72 per barrel, and may hover below this level for one day or retrace to support at $30.98, before rising again.
A massive snowstorm on the US East Coast helped stoke demand for oil for heating, helping push up crude prices. While New York and Philadelphia were getting back to business, Washington was not ready after an historic storm dumped more than 20 inches (51 cm) of snow on the city and nearly three feet (1 metre) in surrounding areas.
Asian stocks gained early on Monday, relieved after seeing Wall Street rally on the back of a sharp rise in crude oil prices. The dollar was steady at 118.75 yen after surging 0.9%on Friday, when it touched a two-week peak of 118.88.