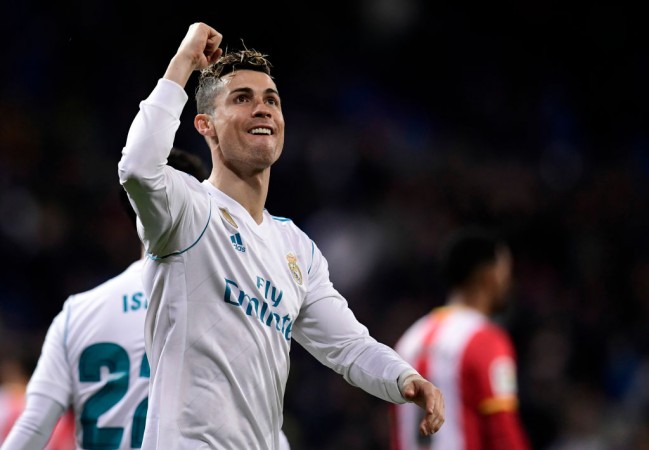 In an interesting turn of events, posts about popular footballer Cristiano Ronaldo donating Rs 77 crore for Kerala flood relief has been doing the rounds of the internet.
The graphic message that is viral on Facebook, Twitter and Whatsapp, claims that the 33-year old Portuguese soccer star had donated the money to the flood-ravaged state where he has a huge fan following.
However, reports suggest that there is no proof or confirmation that Ronaldo has donated money for Kerala. There is no mention of any donation or even a message regarding the Kerala floods on his official Twitter, Facebook and Instagram accounts. But there have been numerous appeals from fans urging him to help Kerala. Apart from that, there is no official communication about any other donation made by him.
This is not the first time that news about Ronaldo making a donation has turned out to be fake. In 2014, a news had suggested that the soccer player had donated $8 million towards the earthquake relief work in Nepal. But Save the Children, the charitable organisation, which was said to have obtained the money, refuted the claims and said that it had received no such donation.
Meanwhile, help has been pouring in from all quarters, nationally and internationally, to help Kerala get back on its feet again. Celebrities from all across India have come forward to lend a helping hand to the flood victims. Virat Kohli, Sachin Tendulkar, Virender Sehwag and Sunil Chhetri are amongst those to have pledged support to the devastated southern state of India.