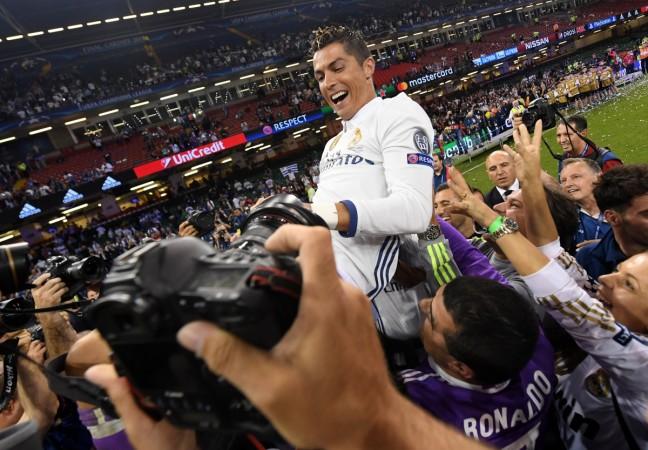 Reports across Portugal are claiming that Real Madrid superstar Cristiano Ronaldo is now a proud dad to twins, and no, they aren't born with his present girlfriend Georgina Rodriguez.
It is rumoured that Spanish model Georgina could have been pregnant some days back, but Cristiano's reported twins -- a son and a daughter -- are born via a surrogate mother, yet again.
Very much a presence during his dad's football matches, award shows and even on Instagram, Cristiano Jr, nicknamed Cristianinho by the Ronaldo family, was born in June 2010, via an unidentified surrogate mother.
According to Portuguese TV channel SIC, the new children of Cristiano are known as Eva and Mateo, who are claimed to have born on Thursday, June 1.
"Mateo and Eva, those are the names of Cristiano Ronaldo's twins. Cristiano Ronaldo became a father again on Thursday," mentioned the TV channel, as quoted by the Sun.
"The boy and girl were born to a surrogate mum. It's a secret that Cristiano Ronaldo hasn't yet revealed to the rest of the world."
Cristiano took to Twitter and Facebook in 2010 to announce the birth of Cristianinho. This time, however, no major announcement has been made so far. But in the days to come, we could well come to know if the report is completely fake or if there is something really major coming across us.