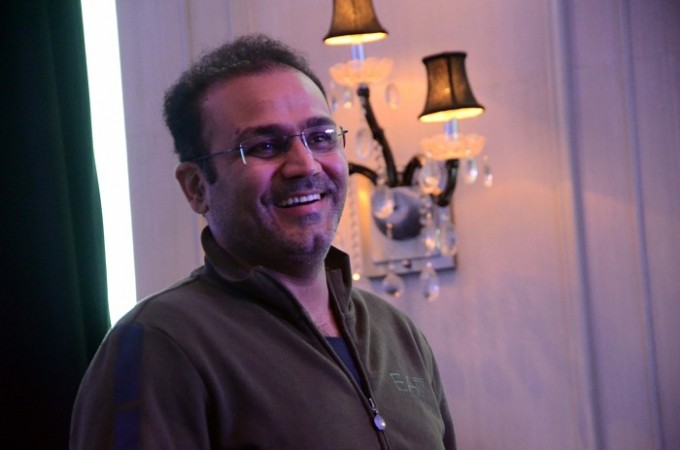 With the International Cricket Committee (ICC) showing some interest in the inclusion of cricket in the Olympics, former India star Virender Sehwag has made a suggestion. He feels ten-over-a-side format could be included in the Olympics.
The shortest format recognized by the ICC happens to be T20 cricket. The T10 format has not been given the green light yet by the cricket's governing body. The world's first T10 league will witness players like Shahid Afridi playing in Sharjah in December.
Sehwag believes that the T10 format is like a football game, which will take around 90 minutes for the game to end.
"They are talking about cricket being part of Olympics and I think this is the right format. Its a 90-minute game just like football match. It's the right format if ICC is thinking about association of cricket with Olympics," DNA quoted Sehwag as saying.
Cricket is not as popular as lawn tennis, basketball, football and hockey and hence there are fewer nations playing the gentleman's game at the top level.
12 nations, including Afghanistan and Ireland that have become Test playing nations, are full members of ICC while 92 are associate members. Having a T10 format could bring in associate members into play as well.
"Many countries can play this format. One bowler or batsman can win you a game. Many countries want to have cricket in Olympics, its a shorter format and a good concept. ICC will have to to think if they want to take the game to Olympic. Even smaller nations, who play four-day cricket, can be part of it," Sehwag said.
With BCCI being a super-powerful body, the ICC need the full sport of the Indian board to take this sport into the Olympics. However, the BCCI does not seem to be on the same page as the ICC on the matter, and the Indian board fears losing it autonomy as they have to come under the purview of the IOA if cricket becomes a part of Olympics.