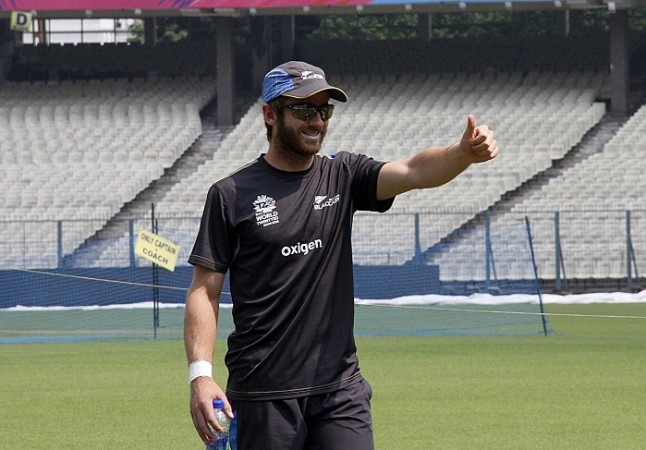 New Zealand have clinched the three-match series against Bangladesh after defeating the visitors by 67 runs in the second ODI on Thursday. It was Neil Broom's ton and Kane Williamson's surprising three wicket haul, which led to a comfortable win at Saxton Oval for the home team.
Also read: New Zealand vs Bangladesh series complete schedule
New Zealand did not score a huge total in the first innings, and Bangladesh required 252 runs to level the series. The Bangladesh top order looked at ease against the New Zealand pacers with the new ball, and played some delightful strokes in the first 20 overs or so.
Bangladesh lost their first wicket in 30 runs, and the next one fell for 105 runs. Bangladesh were in a comfortable position, but all of a sudden, the visitors were in all sorts of trouble as opener Imrul Kayes did not have any one supporting him at the other end.
Wickets began to fall like a pack of cards for Bangladesh in the middle order, and they were soon staring at defeat as they moved from 105-2 to 141-7. Though Imrul Kayes scored a half-century (59, 89b, 4X6), his team could not cross the finishing line as they were bundled out for 184 runs to lose the series.
New Zealand might not have expected themselves to emerge triumphant so easily as they did not pile a huge total to scare Bangladesh. Scoring 251 runs in the modern day should not have been a problem, but the Tigers made a mess of the run chase after such a good start from their top order.
However, one should applaud Broom for his incredible batting effort, scoring a quality ton. Broom (109, 107b, 8x4, 3x6) was the only batsman for New Zealand to deliver the goods while most of the players like Kane Williamson, Tom Latham and Luke Ronchi got starts, but could not score big. Ronchi was the second highest-scorer for the team with 35 runs. Broom carried his bat through the innings and finished 109 not out to help New Zealand compile 251 runs.
One also needs to congratulate New Zealand for showing great character to contain Bangladesh in the second innings.
Score
New Zealand: 251 all out in 50 overs.
Bangladesh: 184 all out in 42.4 overs.
Result: New Zealand win by 67 runs.
New Zealand win series 2-0
Bowling
Bangladesh: Mashrafe Mortaza:10-1-49-3, Subashis Roy:10-1-45-1, Taskin Ahmed: 10-1-45-2, Shakib AlHasan: 10-0-45-2, Tanbir Hayder: 8-0-47-0, Mosaddek Hossain: 2-0-12-1.
New Zealand: Trent Boult, 8.4-0-26-2, Tim Southee: 9-1-33-2, Colin Munro: 2-0-12-0, Lockie Ferguson: 8-0-53-3, Mitchell Santner: 8-1-20-1: James Neesham: 2-0-13-0, Kane Williamson: 5-0-23-3.
Fall of wickets
New Zealand: 1-0 Guptill (0.4 ov); 2-37, Williamson (10.5 ov); 3-47, Latham (13.1 ov); 4-98 Neesham (22.5 ov); 5-107, Munro (25.3 ov); 6-171, Ronchi (37.3 ov); 7-198, Santner (42.5 ov); 8-214, Southee (45.2 ov); 9-228, Ferguson (46.5 ov), 10-251, Boult (49.6 ov)
Bangladesh: 1-30, (Tamim Iqbal, 7.2 ov); 2-105, Sabbir Rahman (22.6 ov); 3-112, Mahmudullah (25.3 ov); 4-128, Shakib Al Hasan (28.4 ov); 5-134, Mosaddek Hossain (30.4 ov); 6-136, (Imrul Kayes, 31.3 ov); 7-141, Tanbir Hayder (32.4 ov); 8-162, Mashrafe Mortaza (36.4 ov); 9-175, Taskin Ahmed (39.3 ov); 10-184, Nurul Hasan (42.4 ov).