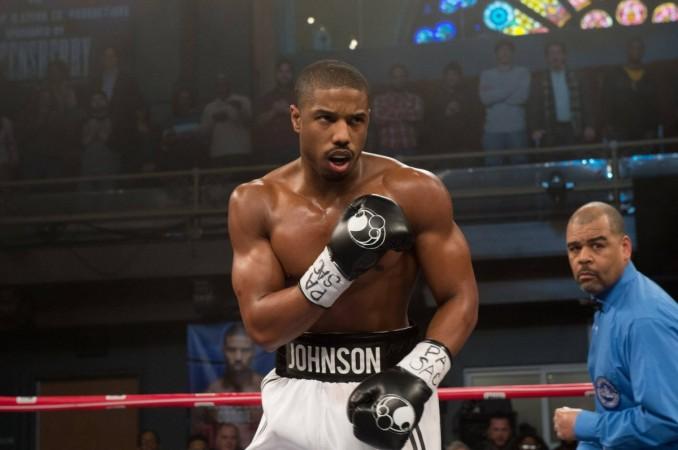 Nearly four years after Sylvester Stallone and Michael B. Jordan set the box office on fire with Creed, the duo is reuniting to film the sequel to the 2015 blockbuster.
The Rocky star took to Instagram to announce that the filming of Creed 2 has officially begun. The actor shared a behind-the-scenes video from the sets of the sequel to the 2015 epic. The video doesn't reveal much about the new movie in the making, but it does show Stallone walking down the memory lane and talking about how far he has come from the release of Rocky in 1976.
So who's returning and joining Creed 2 cast?
Apart from Stallone (as Rocky Balboa) and the Black Panther star (Adonis Creed), Collider reveals that Florian Munteanu and Dolph Lundgren will be a part of the cast lineup for Creed 2 as Vitor Drago and Ivan Drago respectively.
Thor: Ragnarok star Tessa Thompson, who was in the first Creed, will also be seen reprising Adonis' love interest, Bianca, in the movie. Wood Harris, Phylicia Rashad, and Andre Ward are also reprising their roles, Variety reports. Russell Hornsby is also a part of the movie. Ryan Coogler will be on board as an executive producer.
Who's writing Creed 2 script?
It has been revealed that Stallone sat down with Cheo Hodari Coker from Luke Cage to pen down the script of the sequel.
Director of Creed sequel:
The sequel will be directed by Steven Caple Jr.
Creed 2 plot:
MGM and Warner Bros. shared the film's official synopsis:
"Life has become a balancing act for Adonis Creed. Between personal obligations and training for his next big fight, he is up against the challenge of his life. Facing an opponent with ties to his family's past only intensifies his impending battle in the ring. Rocky Balboa is there by his side through it all and, together, Rocky and Adonis will confront their shared legacy, question what's worth fighting for, and discover that nothing's more important than family. Creed II is about going back to basics to rediscover what made you a champion in the first place, and remembering that, no matter where you go, you can't escape your history."
Release date of Creed 2:
Creed 2 is one of the most anticipated sequels of 2018. The movie is slated to release on November 21, 2018.