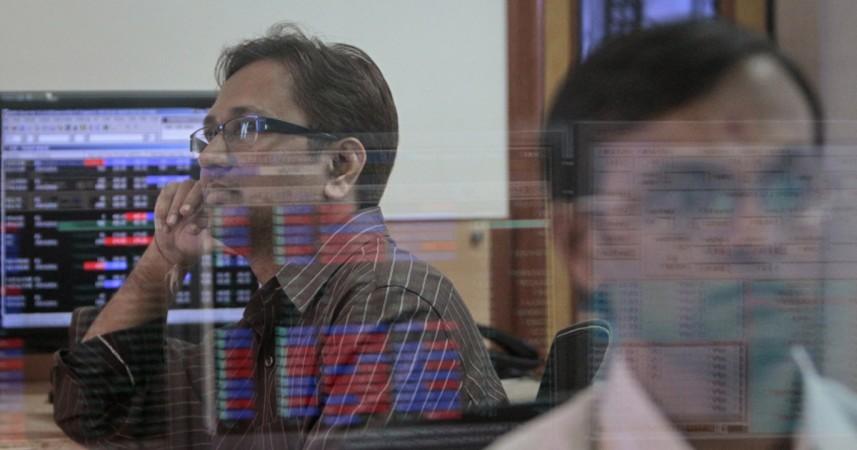 Indian stock markets plummeted by nearly 500 points on Wednesday as worries over crashing equity markets in China have hit the sentiment of investors.
Paring some of the losses witnessed in morning session, the benchmark Sensex index closed at 27,687.72, down 483 points or 1.72%.
While selling pressure was witnessed across all the sectors, metal stocks got severely battered due to their high exposure to Chinese markets.
The BSE metal index fell nearly 4%, while auto and realty indices declined by 2.2% and 1.8% respectively.
Stock prices of Vedanta were down nearly 8% to close at ₹146. Other metal stocks such as Tata Steel, Hindalco, NMDC, Hindustan Zinc and JSW Steel declined in a range of 2-5%.
Stock prices of Tata Motors declined sharply by over 6% to end at ₹405.
Domestic stock markets are also being pressurised by intensifying debt crisis in Greece. Greek voters have rejected the bailout conditions set by the country's creditors in the referendum held on Sunday.
On Wednesday, the Chinese stock markets fell sharply by about 6%, pressuring over 40% of the listed companies to halt trading of their scrips. Tracking the fall in Chinese markets, Hong Kong stock market also declined by nearly 5%.
Sell-off in shares of blue-chip companies in China intensified despite the government's measures to shore up the sentiment.
The Shanghai Composite Index declined by about 30% since mid-June, as investors thought that a bull run will start fading, having lasted for one year.