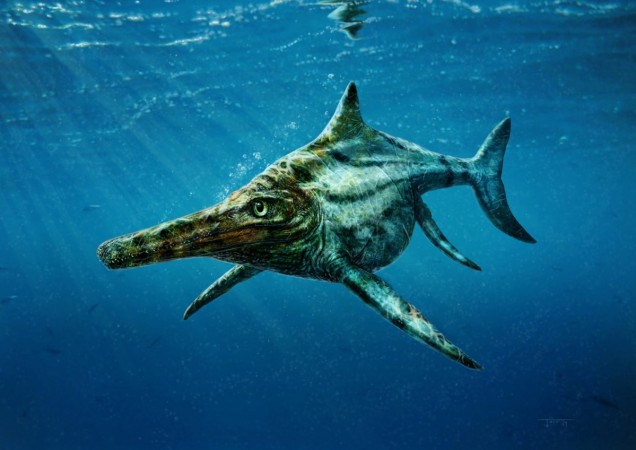 A new study shows that the biggest creatures from every animal family dwell in the sea.
Usually, when scientists record an animal's size, they tend to quote a larger size than the creature's original size. So, to determine the actual sizes, a team of scientists put together a detailed survey of previous studies along with verifiable documentation to record the accurate sizes of a number of marine animals such as crabs and whales.
In some cases, the experts realized that the so-called record size for the species were considerably larger than anything that could be scientifically validated.
"It's sort of human nature to make everything bigger, and we are poor observers of size in general," Newsweek quoted lead author Craig McClain, who is a marine biologist at Duke University, as saying. "I don't think there were any examples of animals being larger in reality than what people had thought—in almost every case they were smaller, or the same, as reported previously."
The results, which have been published in the Journal PeerJ, show that even though the verified sizes are lesser than what scientists had recorded earlier, they are still significantly large. For instance, earlier studies state that giant squids can grow up to the size of 49 feet or even 59 feet, but McClain believes that this is an overestimate. McClain, who is also the assistant director of the National Evolutionary Synthesis Center, said that these studies cannot be accurate as they were based on measurements done on dead animals (who have already begun to decay) that washed ashore.
The authors wrote: "we feel that the longest scientifically verified giant squid is 12 [meters]," or 39 feet. He added that it is still an impressive figure.
The authors of the study came to a conclusion by coming up with new, more accurate records by consulting recent peer-reviewed studies, polling scientists around the world, and even looking at measurements of specimens sold on eBay. The chart revealing the actual sizes can be viewed here.
In case the marine animals have shrunk over the years, scientists believe that "heavy metals and toxic chemicals" are responsible for impairing their growth, Quartz reports.