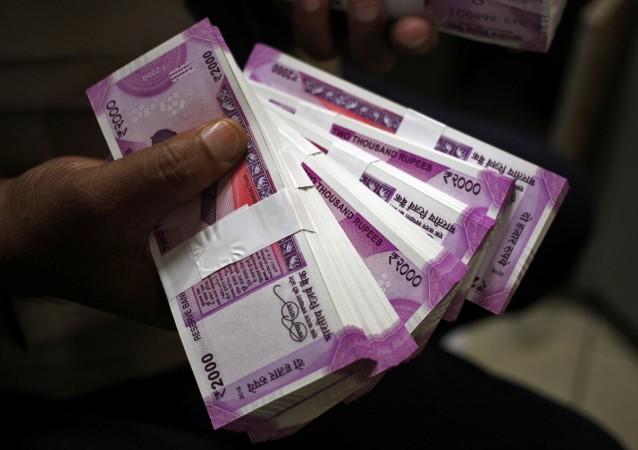 The second tranche of Central Public Sector Enterprises (CPSE) Exchange Trade Fund (ETF) and the first by the Modi government was oversubscribed in the three-four days that it was offered to investors. The finance ministry said that bids received at Rs 12,000 crore represented oversubscription of 2.5 times on the base size of Rs 4,500 crore offered via the further fund offer (FFO).
Read: BEML stake sale to net Rs 1,000 crore for Modi Govt
The number of investors was put at more than 2 lakh spread across India.
"This was the largest Disinvestment Program undertaken by the Government of India using ETF and largest fund offering by any Mutual Fund in India till date. Anchor investors submitted bids of Rs 6,000 crore ($ 895.5 million)," the finance ministry said in an update on Friday evening.
Anchor investors included Morgan Stanley, Nomura, Kotak MF, Employees' Provident Fund Organisation, State Bank of India and the Life Insurance Corporation of India (LIC).
"Retail Investors will get First Preference and assured allotment as part of the CPSE ETF FFO norms. CPSE ETF FFO planned to raise up to Rs 4,500 crore ($ 671 million)," the ministry said.
FFO is part of Modi government's disinvestment programme; the target for the current fiscal is Rs 56,500 crore.
The government had floated documents for the CPSE ETF in June last year.
"The Government proposes to create and launch a new ETF in addition to the existing CPSE ETF, comprising stocks of listed CPSEs and GoI stake in other corporate entities. The proposed new ETF will serve as an additional mechanism for the Government to monetize its shareholdings in listed CPSEs and other corporate entities that will eventually form part of the new ETF basket," according to the request for proposal (RFP) posted on the disinvestment department's website.
The disinvestment proceeds for the current fiscal stood at Rs 23,528 crore as against the target of Rs 56,500 crore comprising strategic stake sale of Rs 20,500 crore and Rs 36,000 crore disinvestment in central public sector enterprises (CPSEs).
The first one was launched on March 18, 2014, days before the end of the Congress-led UPA government by Goldman Sachs Asset Management (India) Private Limited. The CPSE ETF collected Rs. 4,400 crore as against the target of Rs. 3,000 crore and got listed on the stock exchanges on April 4 at a premium to its issue price of Rs. 17.45 per unit.