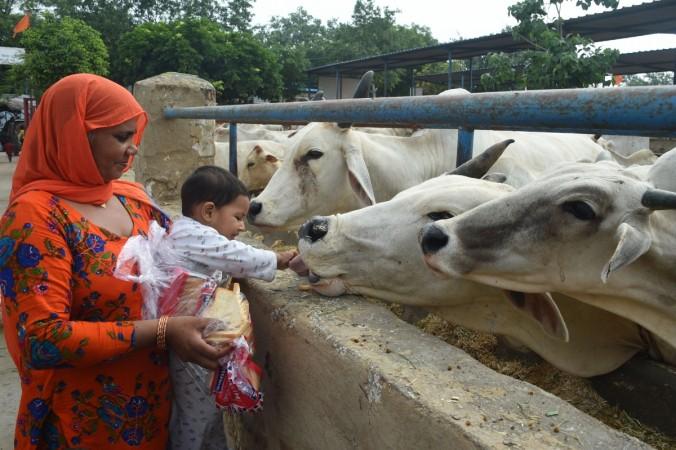 One of India's greatest boxers, Vijender Singh is very much in favour of the Indian government rewarding the upcoming boxers from the nation with cows. The pro boxer, who recently won his pro boxing bout against Ernest Amuzu, mentioned that the cow milk serves more benefit to the athletes in comparison to a car or even a trophy.
As a result, the Haryana State Animal Husbandry Minister Om Prakash Dhankar kept his promise and rewarded the Women's Youth World Boxing Championship 2017 medallists with a cow.
Apparently, the move has backfired now.
I can't understand why there's so much fuss about this decision. Look at the benefits of cow's milk. A trophy or a car received during the felicitation function won't produce milk or ghee. These things are good for the health of a sportsperson. Haryana has a rich culture of farming and producing dairy products. I completely back this move.

- Vijender Singh
According to the Times of India, out of the six women boxers who were rewarded with a cow, three of them -- Jyoti Gulia, Neetu Ghanghas and Sakshi Kumar -- have had been forced to return the gift. Reason: The cows show no interest in producing milk and instead, they are more keen on kicking humans!
"My mother served the cow for good five days. Forget giving us milk, the animal hit her thrice. In fact, my mother suffered a damaged ligament after being kicked by the cow and we immediately returned the gift," Jyoti, based out of Rohtak, told the newspaper.
"We are happy with our buffaloes," she added.
Jyoti's coach Vijay Hooda also mentioned that the cows belonged to a local breed.