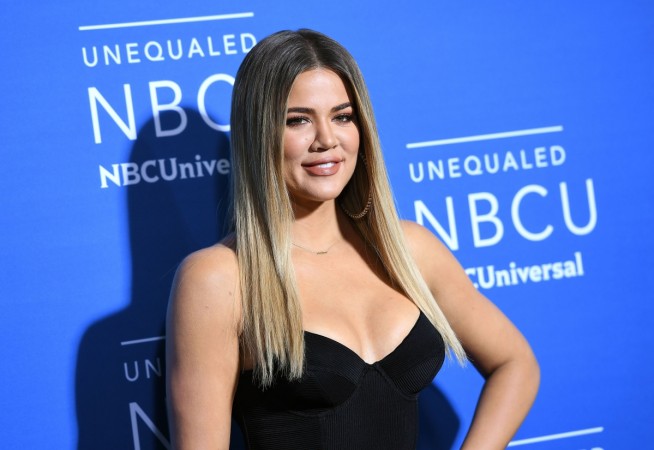 Okay, so apparently Khloe Kardashian looks like Courtney Stodden. And Courtney seems to be quite pleased with the comparison.
The comparison was reportedly made in a DailyMail.com article. And it is being reported that the 24-year-old pinup even shared her own comparison photo to Instagram as well.
'So people have compared me and @khloekardashian plenty of times,' began the reality TV star who was on Couples Therapy and Love Addict. 'First off, I just want to say thank you.'
She then added, 'Not only do I think she's absolutely stunning but Khloe seems so amazingly strong, loving and intelligent!
'Not to mention a hot mama to @itstruethompson ❤️ #femalemotivation #dailymail #khloekardashian @dailymail.'
DailyMail.com had previously published an article that suggested Khloe looked much like Stodden - who is best known for her marriage to decades older actor Doug Hutchinson of Green Mile fame - in a social media portrait.
Khloe Kardashian's post had her gazing into the camera with her large lips parted. Her hair - which was temporarily dyed a very pale pink.
You can check out the pics here:
And the TV standout made sure to show off some cleavage in a low-cut light pink tank top. Khloe Kardashian and Tristan Thompson have had ups and downs in their relationship over the past couple of months. Tristan Thompson had been caught in an alleged cheating scandal. But the couple seems to have moved past that and seem stronger than ever. There was even talk about the pair having a baby in 2019. The Keeping Up With The Kardashians star recently had a video of her twerking for Tristan. But Tristan was seen ignoring her. Khloe did not take too kindly to being ignored. You can watch the video here: