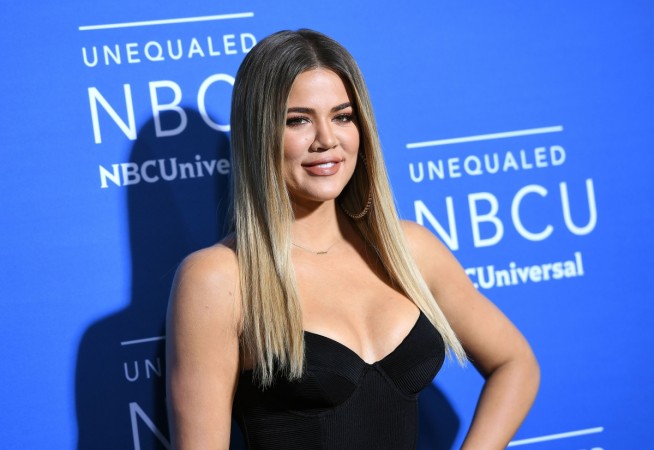 Khloe Kardashian is glamming it up. The "Keeping Up With The Kardashians" star posted a sizzling selfie where she is seen pouting to the camera while showing off her lips and her cleavage.
The pic also shows Khloe's dyed blonde hair, which is swept back from her forehead exposing the dark roots. Her brows are drawn in black and she is apparently wearing a fleece zipper jacket down over her shoulders making sure to reveal plenty of skin.
It is being reported that Khloe, who shares her daughter with boyfriend Tristan Thompson, is stressing about getting married before her younger half-sister Kylie Jenner who also gave birth to her first child in 2018.
'Khloe secretly hates the thought of her younger sister beating her to the altar,' an insider told the magazine Life & Style.
She's likely feeling the pressure since 21-year-old Kylie's boyfriend Travis Scott made his intentions clear in a cover profile for Rolling Stone.
'We'll be married soon, [but] I've got to propose in a fire way,' the rapper said.
'Khloe's always dreamed of having the perfect family and is starting to worry it may never happen for her,' the insider said.
Khloe Kardashian and Tristan Thompson have a had their ups and downs, especially with Khloe having to deal with the alleged Tristan cheating scandal. But Khloe recently shared a video of her twerking for Tristan, but that still didn't bode well for Tristan as Khloe realizes that he hadn't noticed her. For what its worth, it looks like Khloe is giving Tristan another chance and we hope that in 2019, Khloe gets what she wants. You can check out the pic here:
You can check out the video here: