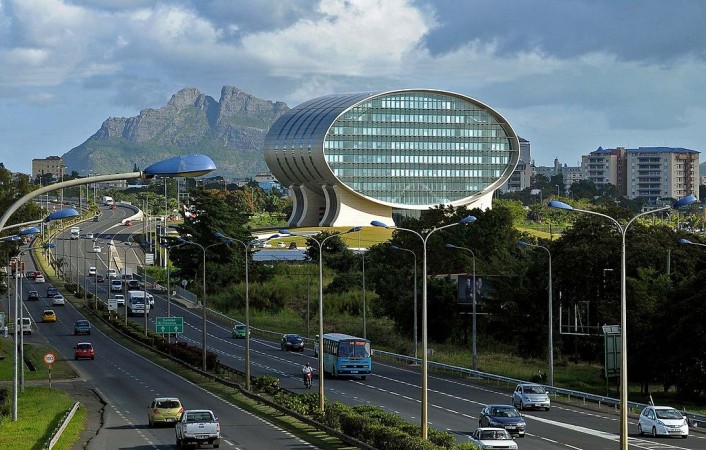 A court in Hyderabad directed the police to arrest and produce Union Minister of State for Science and Technology YS Chowdhary by April 26 for allegedly defaulting on a Rs. 100-crore loan from Mauritius Commercial Bank. The court also issued a non-bailable warrant (NBW) against Chowdhary.
Chowdhary's firm Sujana Universal Industries Ltd had apparently been guarantor for a loan for its subsidiary company Hestia Holdings Ltd from the Mauritian bank in 2012. After Hestia Holdings failed to return the money, the bank began recovery proceedings against it in November 2014.
"He has failed to appear in court for the third time in a row, and during the last hearing, the court made it clear that an NBW would be issued in case of non-compliance of the order," Additional Chief Metropolitan Magistrate R Danieruth was quoted as saying by the Times of India.
The bank had petitioned in the Hyderabad High Court for liquidation of Sujana Universal Industries Ltd, which is listed on the National and Bombay Stock Exchanges. The court had then ordered authorities to inform the shareholders about its liquidation. A separate case on the firm and its management for cheating was also registered, the newspaper reported.
Chowdhary had argued that the guarantor cannot be held accountable for the dealings of the primary beneficiary, and also sought an advocate to represent him. The court denied the demand, saying: "Such an exemption is not possible in criminal cases."
If an individual is named as accused in a criminal case and summonses have been issued, they need to appear before the court regardless of their status, Kanakamedala Satakarni, the bank's counsel, told TOI.
"In a case like this, if an individual doesn't appear after multiple summons when they are named as accused in a criminal case, a non-bailable warrant would be issued against them and the case would not proceed until the accused is found by the police," Suvigya Vidyarthi, associate at Vidyarthi and Associates, told International Business Times, India.
Chowdhary had been evading coming to court citing Cabinet meetings, Parliament sessions and other official work.
When the deal was signed, it was agreed a London court would have jurisdiction on the matter. However, the minister's firm contested that claim when the U.K. court told the company to pay Rs. 106 crore, including interest, and an additional Rs. 60 lakh for dodging payment.
The bank filed a case with the Hyderabad city civil court in relation to enforcement of the judgment passed by the London court.