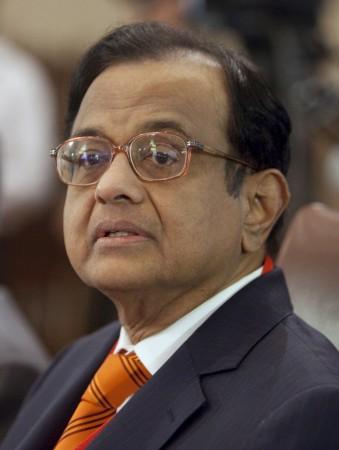 The Madras High Court on Thursday rejected Home Minister P Chidambaram's plea to dismiss all the allegations against him in connection with election rigging case. It has asked him to face the case.
Raja Kannappan of the All India Anna Dravida Munnetra Kazhagam (AIADMK) had filed a petition against Chidambaram, accusing him of resorting to unfair means in the 2009 Lok Sabha election. Chidambaram, the then finance minister, defeated Kannappan by a margin of just 3,354 votes from Sivaganga constituency.
Chidambaram on Thursday got a big setback with the High Court rejecting his plea to dismiss all the allegations against him in the case. He argued that the petition by Kannappan lacks any material fact.
While refusing to strike off the petition in totallity, justice K Venkataraman removed two of the 25 paragraphs petition filed by Kannappan, ruling that the allegations in the paragraphs lack substance and material facts.
The removed portion of the petition has allegations against Chidambaram, the then finance minister, for use of government machinery for election purpose. It also accused him of deploying bank officers and election officials to ensure victory in the 2009 Lok Sabha election.
In the meantime, the High Court ruled that the charges in the petition like 'cash for vote' and manipulation in vote counting need detailed trial.
Raja Kannappan alleged in the petition that Chidambaram's election agents led by his son Karti Chidambaram distributed Rs 500 each to thousands of women belonging to self-help groups in the constituency. He also alleged that the then finance minister manipulated the votes in his favour with the help of the Returning Officer.
Kannappan claimed that he got 3,34,348 votes as against 3,30,994 votes for Chidambaram in the elections but the results was manipulated and declared in favour of his opponent, who won by a margin of 3,354 votes.
In 2011, Tamil Nadu chief minister J Jayalalithaa wrote a letter to the chief election commissioner, alleging that the data entry operators at Sivaganga maniputed the votes by transferring 3,400 votes belonging to Kannappan in favour of Chidambaram.
However, the home minister has denied all the allegations leveled against him and has sought the court to dismiss the petition.