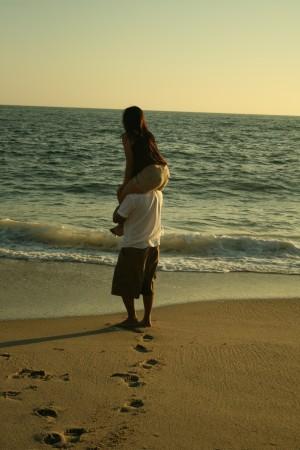 Long-term couples are generally advised to spruce up their sex lives to not fall into the monotony of familiarity. This Italian couple was probably trying just that, unfortunately, the time, place and activity just did not work well together.
An Italian couple was stuck together in the ocean while enjoying a passionate love-making session, reported Italian newspaper Il Mattino. The couple who couldn't keep their hands off each other were trying to take advantage of the deserted beach on a warm day, when their rendezvous turned into more of a nightmare.
The couple was frolicking in the deserted beach in Parto San Giorgio in Italy's Marche region, when things got hot and heavy. Seduced by the warmth and silence in the romantic beach, the two immersed in water and proceeded to engage in a full sexual relationship.
The undoubtedly sated and euphoric couple were in for a shock, when they realised that the man's genitals were stuck inside his partner's, due to suction. He was unable to extricate himself from the woman and had to stay in the sea until a sympathetic passerby handed them a towel. They proceeded to the beach "as one", with nothing but the towel to cover their modesty.
The couple was finally separated at a hospital, where the doctor administered an injection to dilate the woman's uterus.
Overlooking the "stuck genitals", the couple was overall fortunate to not have been caught in the act, for it is a punishable offence to have sex in the public.
In 2006, an Italian couple, a 40-year-old woman and a 60-year-old man, were charged for having sex outdoors, Irish Central reported. The couple, who fulfilled their fantasy of having sex in the moonlight, had argued that since Italy's national soccer team was playing in the World Cup quarter-finals against the Ukraine in Germany, all the locals were indoors, leaving them alone and in virtual privacy while outside.