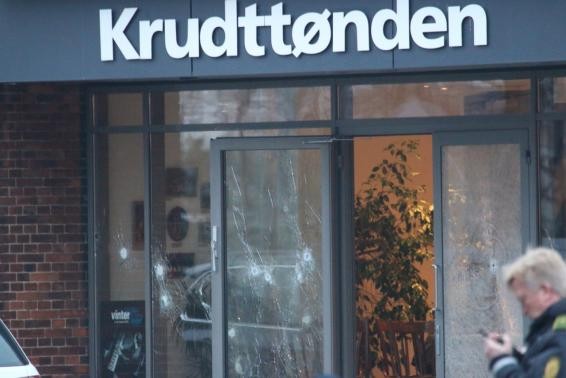 Following the twin terrorist attacks in Copenhagen, which resulted in the death of two people and injury of five, the police had launched a manhunt. The suspect who was behind both the attacks was tracked down using CCTVs and killed in an encounter at the Norrebro station.
The police stated that a suspect in the Copenhagen shootings was "shot dead" during an encounter on early Sunday in the neighbourhood of Nørrebro, where police had been keeping a look-out.
"At one point a person who could be interesting in relation to the investigation arrived at the site," the police said. When the officers called out to him, "he opened fire against the police and was thereafter shot," the statement read. No police officers were injured in the encounter.
During the press briefing after the shooting, police confirmed that the man shot dead by them was behind both the attacks. They also said that CCTV helped track the attacker to his home in Nørrebro, where he was killed.
Denmark is on lock-down, after two terrorist incidents ― a gunman opening fire at a cafe hosting a freedom of speech debate and another at a synagogue ― on Saturday. It is understood that the intended target of the attack at the cafe was Lars Vilks, a Swedish cartoonist, who repeatedly drew ire for drawing caricatures of Prophet Muhammad.
The Danish Islamic Council condemned the attacks in "the strongest terms" and issued a statement to profess the same.
"The Danish Islamic Council invites all in Danish society to unite in the fight against extremism and terrorism. The Danish Islamic Council also expresses its wish for the offender to be quickly caught and held accountable for his actions," The Guardian published the translation of their statement.