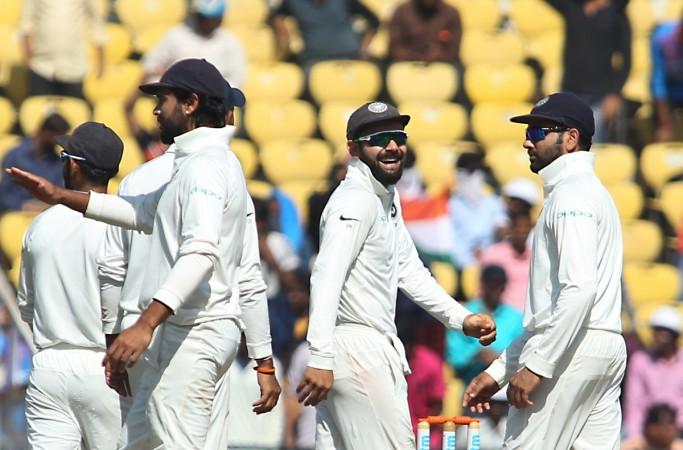 Owing to the heatwave, the Indian team has cut short their only practice match against Essex to three days from the original four days.
The Indian team were scheduled to play a four-day game against Essex at Chelmsford, but now they will travel Edgbaston a day earlier on Saturday to prepare for the first Test.
Although Essex are disappointed with the turn of events they understand these things are out of their control and will hand out refunds for the fourth day.
Not happy with the state of the outfield
There are several reports which suggest that the Indian management were not very pleased about the state out outfield and that there were several patches of dry grass which could well injure players if they slide on the outfield. However, the Essex club has rejected any such reports and has said that there is no concern with the outfield.
"That is nonsense," said Derek Bowden, the Essex chief executive was as quoted by the telegraph.co.uk.
"The outfield is not unsafe and the decision has nothing to do with that. The reason the game has been cut to three days is because of the heat and the very busy schedule for the Test series. We had a meeting with the ECB, the BCCI this morning and agreed to cut short the match. There is nothing wrong with the pitch and at all and we have had no complaints and no grumbles about it," he further added.
As per the schedule, the match will begin on Wednesday, July 25 and will now end on Friday. The match will start at 11 am on all days and all the players from the squad will be available for selection.
If the hierarchy of the batsmen taking part in the nets is to be believed, Murali Vijay, Shikhar Dhawan, and KL Rahul will bat in the top three positions. They will then be followed by Virat Kohli and Ajinkya Rahane. Hardik Pandya and Dinesh Karthik will round off the batting line up.
Although the weather conditions are hot the pitch appeared to be green and is also hard on the surface which would prompt Kohli to use Kuldeep Yadav and how he fares with the red Duke ball will be closely monitored.