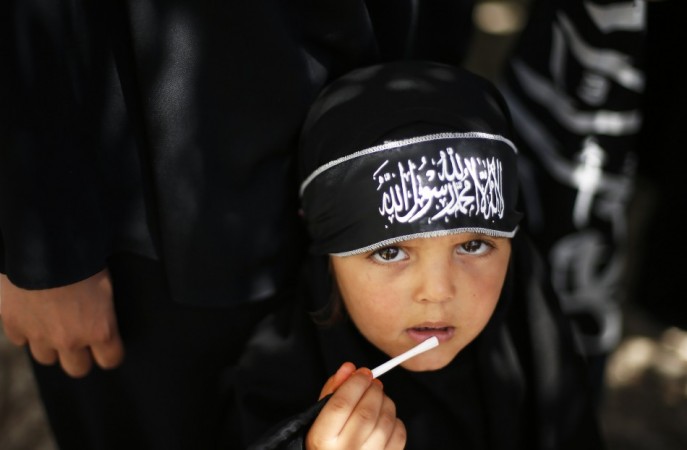 The consent of only one parent who has embraced Islam is sufficient to convert their children's faith, said Datuk Johani Hassan, state director of the State Islamic Affairs Department, Malaysia.
"The law does not say that we need the consent of both parents before we can convert their children. When one parent embraces Islam, the children can be automatically converted." he said, according to thestar.
Johani was responding to the claims of 29-year-old, S. Deepa, a mother of two from Jelebu, Negeri Sembilan who had lodged a complaint with the police that her estranged husband had converted her underage children to Islam without her knowledge or permission. She accused that her husband had even changed the names of the children, aged five and eight. The self-employed hair salon owner also claimed that for 16 months, her husband, a lorry driver, had not supported either her or her children financially.
She said that her husband had gone to the Islamic Centre, Pusai Dakwah Islamiah Negeri Sembilan in Paroi, in order to get the children converted. "I then demanded an explanation from the officer in charge whose name was Ustaz Zul and he told me that he converted my children as my husband told him that I was having an affair with another man and that I sold my body and I was unable to take care of my childen." Deepa said, according to a FMT report.
She claimed that when she requested Ustaz Zul to reverse the conversion she was asked to come the following day. "When I returned the next day, Ustaz Zul told me the matter was out of his hands and that I have to go to Syariah Court to seek redress."
Deepa filed a police report after her pleas to the State Islamic Affairs Department not to convert her children to Islam was rejected. Johani from the department said that the department could not reverse the conversion and it could only be approved by the Syariah Court.
Hindu Right Action Force's (Hindraf) lawyer. S. Karthigesan, who represents Deepa on the case said, "Converting kids without the consent and knowledge of the mother is a direct confrontation with the freedom of religion."
In April 2009, the Government of Malaysia had announced that the children of a separated couple should follow the religion that the parents followed when they were still married to each other.