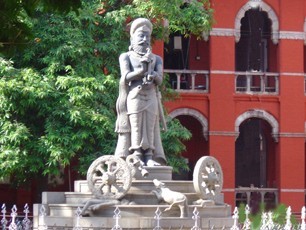 Having sexual relation with a woman on the false assurance of a marriage amounts to rape under Indian Penal Code (IPC), the Delhi High Court has observed.
Justice R V Eawar made the observation while rejecting a bail plea of Abhishek Jain in a case filed by his wife that he had sexual relation with her prior to their marriage on the assurance that he would marry her. The woman, in her complaint, also said that the accused married her only after she filed a complaint with the police on the regard.
"Having sexual relations with a woman against her will or without her consent also amounts or rape under the IPC. If the consent was obtained on a false assurance or promise of marriage, the consent cannot be considered to be full and free and it could be a case of rape," Justice R V Easwar observed.
A complaint was filed by Jain's wife (before their marriage) with the Rani Bagh Police Station in February 2013 accusing that Jain had raped her on several occasions prior to their wedding on the false promise that he would marry her. It was on 4 March 2013 that both of them got married at Arya Samaj Vivah Mandirand registered their marriage with the Registrar, Hindu Marriages, Ghaziabad.
"It would prima facie appear that the marriage was gone through only to persuade the complainant to withdraw her complaint of 25 February, 2013. Immediately after the marriage, the applicant started physically abusing the complainant, apparently, in the hope that she would leave him, but when she filed a complaint, the accused was forced to apply for bail," said the court.
"Several instances are narrated in the FIR about threats and physical abuse suffered by the complainant not only from the applicant but also by his family members who had conspired together to cheat her and get married to him only to make her withdraw the complaint of rape against him," the judge said.