Even as Congress leaders are denying Rahul Gandhi's statement about Congress being a Muslim party, its minority cell's president Nadeem Javed has suggested that the party chief indeed made such a statement.
Apart from Javed, an insider has also confirmed that the party president made the controversial remarks, reported Times Now.
Bharatiya Janata Party (BJP) national spokesperson Sambit Patra took to Twitter on Monday morning (July 16) to say what Javed, said in an interview to an Urdu newspaper called Inquilab.
"In an interview to, इंक़लाब, Congress' Minority Cell President Nadeem Javed has reiterated that Rahul Gandhi was right in saying "हाँ,हम मुसलमानों की पार्टी है"[sic] ..Mr Javed further says Rahul Gandhi is meeting Muslim अकलियत and very soon He will be presiding over a Muslim Convention," Patra tweeted.
What is the row all about?
This row about Congress being a Muslim party started after Inquilab had attributed to Rahul Gandhi telling a meeting of Muslim intellectuals that "the Congress is party of Muslims"
Apart from Congress, the newspaper's editor Shakeel Shamsi on Sunday also clarified that the news was wrongly translated by another Urdu journalist Shahid Sidiqui.
According to Shamsi, Gandhi had quoted telling a group of Muslim intelligentsia that Congress has always supported the weaker sections and it stands by Muslims who are weak and poor. However, Sidiqui sensationalised it by tweeting out "Yes, Congress is a Muslim Party, says Rahul Gandhi"
Political blame game begins
After the news about the Rahul Gandhi's statement made the headlines, Prime Minister Narendra Modi brought up the media report at a rally in Uttar Pradesh's Azamgarh on Saturday (July 14) and condemned Rahul.
Congress then slammed Modi for his accusation and said that he has a "sick" mentality.
"The prime minister has continuously hurt the dignity of his office. We strictly oppose what he said yesterday (Saturday). It shows his sick mentality and twisted mindset," senior Congress spokesperson Anand Sharma said.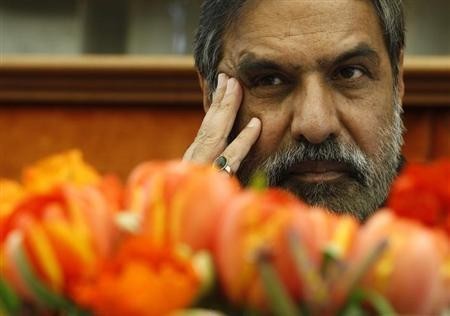 "There is an attempt by him to divide society... His main opposition, the INC, led the national movement, spearheaded the fight for independence... to call it a Muslim party does not behoove a PM. His sick mindset is an issue of national concern. The prime minister gives out statements which are wrong as per history and facts," Sharma added.
BJP was quick to react to Sharma's statement and senior BJP leader Ravi Shankar Prasad even branded it as "desperation", said the English daily.
Union minister and BJP leader Giriraj Singh on Monday (July 16) said that Rahul was trying to "divide the nation".
"There is a conspiracy to divide the nation. This started after Rahul Gandhi's meeting with Muslim intellectuals. He is conspiring to destroy the Constitution. He must apologise to the nation. One law one nation will be accepted, not one nation two laws," Singh was quoted as saying by ANI.
Earlier today, Patra also lashed out at Rahul Gandhi.
Meanwhile, Prasad has taken a dig at Rahul over his silence on the issue.
"What Rahul Gandhi has said (Congress is a pro-Muslim party) fits to the pattern when he had earlier said saffron or Hindu terror is more dangerous than LeT. It's purely inspired by vote bank politics. Therefore, we want Rahul Gandhi to answer," Prasad told ANI.