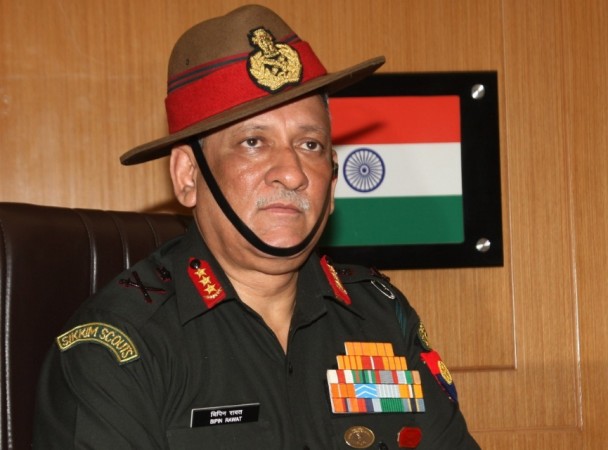 The Congress Party has questioned Prime Minister Narendra Modi's appointment of the new Army Chief Lieutenant General Bipin Rawat asking the government why it did not follow the principal of seniority while appointing the next army chief of India.
The Opposition criticised the government for having overlooked the tradition of appointing the senior-most officers as army chiefs. Current Army Chief Dalbir Singh is all set to retire on December 31.
Manish Tewari criticised the decision and said in a series of tweets: "Why has seniority not been respected in appointment of Army Chief ? Why have Lt Gen Pravin Bakshi and Lt Gen Mohamed Ali Hariz been superseded Mr PM? Why has fourth senior most officer Lt Gen Bipin Rawat, with due respects to his professionalism, superseded other two seniors in the force? Even Lt Gen B S Negi Army commander Central Command is senior to him?"
Eastern Army Commander Lieutenant General Praveen Bakshi is the senior-most army official after current Army Chief General Dalbir Singh. Southern Army Commander Lieutenant General PM Hariz is the next senior-most official.
The Left has also raised objections to Rawat's appointment as the new army chief.
"Generally, we never comment on issues related to the armed forces. But it seems that the government is trying to change the traditions and norms of India's major institutions," CPI(M) politburo member Md Salim was quoted by the Hindustan Times as saying.
However, sources from the Defence Ministry were quoted by ANI as saying: "Lt. Gen Rawat has tremendous hands-on experience of serving in combat areas and at various functional levels over last three decades. He was found the best suited among the Lt. Generals to deal with emerging challenges."
This is not the first time that the tradition of looking at seniority while appointing army chiefs has been compromised. In the 1980s, Lieutenant General S K Sinha was overlooked in the appointment of General A S Vaidya as the army chief.
Usually, the names of the new chiefs are announced two to three months in advance. But this time, the names were announced barely two weeks before the current army chief retires.
Political parties usually do not interfere in or comment on matters related to the armed forces. But the Opposition has been targeting PM Modi since he announced his decision to demonetise high-value currency notes on November 8 this year. It seems they haven't stopped targeting him as far as the appointment of the army chief is concerned.