A Telugu Desam Party (TDP) lawmaker has an advice for Congress president Rahul Gandhi if he intends to become the next prime minister. TDP MP JC Diwakar Reddy from Andhra Pradesh has suggested that Gandhi should marry a Brahmin girl before the upcoming general elections and he has an explanation for it as well.
"When I was in the Congress I suggested to Sonia Gandhi that if Rahul wants to be the prime minister in 2014, he needs support of UP Brahmins. The Brahmin community is ruling in UP. That is why I suggested to her that get Rahul married to a good Brahmin girl. But Sonia Gandhi didn't listen to me," Reddy was quoted as saying by ANI.
Reddy made this comment at a public gathering in Visakhapatnam on Wednesday, July 4. He added that in order to become the prime minister, the candidate should have the support of the people from Uttar Pradesh.
"In this (Andhra) state, one can come into power with the support of Kamma, Reddy and Kapu communities but in UP, the Brahmins hold the power. Therefore, you see one nice Brahmin girl and marry him off. He will become PM. When I gave such advice, she laughed and brushed it aside," Reddy was quoted as saying by The News Minute.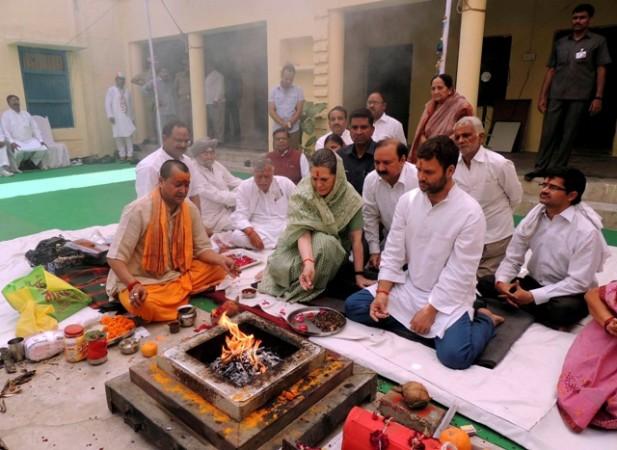 The former Congress leader has won the Anantapur parliamentary seat in Andhra Pradesh several times. Reddy, however, decided to join Andhra Pradesh Chief Minister Chandrababu Naidu's party after the 2014 general elections.
Reddy had also taken potshots at his previous political party and said that, had he contested on a Congress ticket in 2014 elections, he would have lost his seat. Reddy stirred a row in the past after he created a ruckus by pushing the Indigo Airlines staff members at Vishakapatnam.