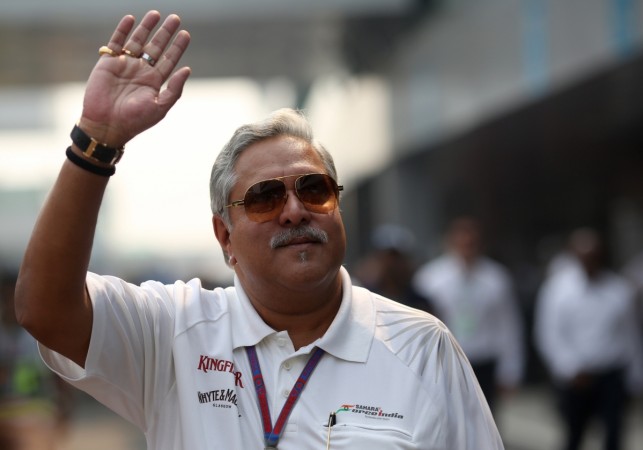 UPDATE 15:15 p.m. IST: Following criticism by Congress vice-president Rahul Gandhi, who accused the BJP-led government of letting liquor baron Vijay Mallya escape from the country, Finance Minister Arun Jaitley hit back and questioned the Congress party about Quattrocchi, referring to Ottavio Quattrocchi, the Italian businessman who faced criminal charges in India in the Bofors scandal.
"Must remind Rahul Gandhi of the fact that there is a basic difference between Mallya leaving and Quattrocchi leaving the country. There's a proper legal process that needs to be followed to prevent somebody from leaving the nation," Jaitley said Thursday, according to The Times of India.
Original story:
The Congress party attacked the ruling BJP-led government in Parliament Thursday over the issue of liquor baron Vijay Mallya, who left the country even as a consortium of banks sought to recover hefty loans from him. The Congress leaders asked how Mallya was allowed to slip out.
"I accuse this government. Why was Vijay Mallya not arrested? Why was his passport not seized?' Congress leader Ghulam Nabi Azad asked the government in the Rajya Sabha."Vijay Mallya is not a needle that he couldn't be caught."
Former UPA minister Jairam Ramesh also questioned the government on Mallya's secretive departure from India, according to the Rajya Sabha TV.
Finance Minister Arun Jaitley said there was no order by any agency to stop him on the day he left.
"Vijay Mallya was given banking facility for the first time in 2004 even when the account was not in order. The CBI is looking into why this happened," Jaitley said.
Some TV channels Thursday tracked Mallya to his country house in London, after it emerged that he had left the country March 2, hours after several banks had called for his passport to be impounded on defaulting on loans.
The Supreme Court Wednesday issued a notice to Mallya and sought his response in two weeks, after it was informed by Attorney General Mukul Rohtagi, who was representing the consortium of banks, that the industrialist had left the country.
The consortium of 13 banks, led by the State Bank of India (SBI), had moved court to stop the settlement of Rs 515 crore given to Mallya as a severance package by Diageo Plc after he stepped down as chairman of United Spirits. The Debt Recovery Tribunal (DRT) this week froze the settlement deal.
Mallya's company owes banks more than Rs 9,000 crore.
"The banks will go on to recover the entire amount due to them. Cases have been filed all over the country," Jaitley assured Parliament.