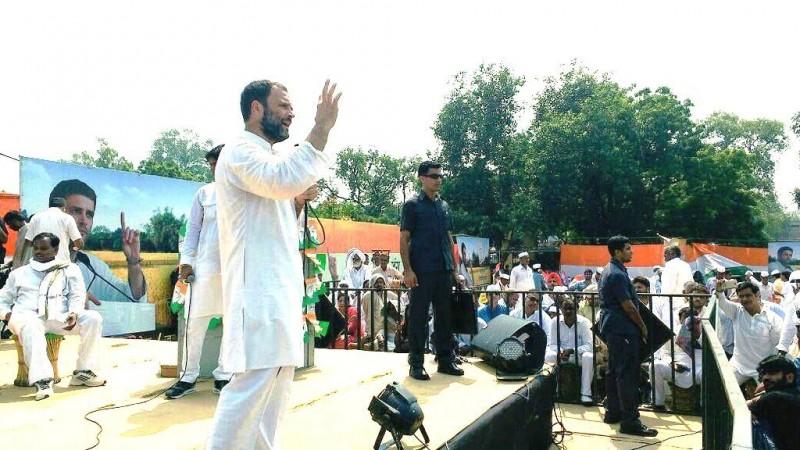 Senior Congress leaders Sushil Kumar Shinde, Shankersinh Vaghela and Bharatsinh Solanki were detained by police in Ahmedabad during a protest against demonetisation in front of the Reserve Bank of India on Wednesday.
RS Surjewala, Ashok Chavan Sanjay Nirupam and other Congress workers were detained by Police while protesting in Mumbai.
Also read: Demonetisation did not affect foreign tourist arrivals in December
They had announced that they would be protesting in front of RBI branch offices across the country on Wednesday against the Centre's decision to restrict weekly cash withdrawals to Rs 24,000. This is the second anti-demonetisation protest by the party.
Congress chief spokesperson Randeep Singh Surjewala said: "This is treachery. The RBI has become the Modi government's captive puppet. Its autonomy has been compromised."
The party held protests in front of 25 RBI offices across the country. In Delhi, they protested near the RBI office at Jantar Mantar. The protest was led by senior party leaders including working committee members, general secretaries, state unit presidents and legislative party heads.
Maharashtra Congress president and former state Chief Minister, Ashok Chavan, will lead the protest in Mumbai, and the Leader of Opposition in legislative Assembly, Radhakrishna Vikhe Patil, will participate in Nagpur. Former Maharashtra Chief Minister Prithviraj Chavan will be leading the protest in Bangalore.
Sushil Kumar Shinde, Shankersinh Vaghela and Bharatsinh Solanki detained by police in Ahmedabad during Cong protest against demonetisation. pic.twitter.com/wvbP77nsdN

— ANI (@ANI_news) January 18, 2017
"Failure to restore the cash supply has paralysed India's economy, leading to massive loss of jobs and closure of businesses on a daily basis," said Surjewala.
Latest reports say police have lathicharged the protesters in Nagpur.
BJP's ally in Maharashtra have also criticised the Centre for demonetisation. On Wednesday, the Shiv Sena magazine Saamana, carried an editorial saying, "Modi appears to be not in a mood to listen to anybody today... Deaf and dumb parrots have been installed in the council of ministers and a similar RBI Governor has been appointed, who have let the nation's economy shake in its roots."
The editorial equated demonetisation to Hiroshima, Nagasaki nuclear bombs.
"Even ASSOCHAM has concluded that 40 lakh jobs have been lost post-demonetisation and that the number will rise in future. This means that by dropping the nuclear bomb of note ban, Modi has turned the Indian economy into Hiroshima, Nagasaki. We are very worried about the nation's future," it said.