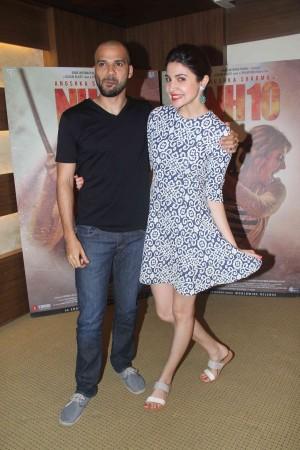 Anushka Sharma's latest outing "NH10" has been garnering an overwhelming response from all quarters and is minting huge money at the box office. Riding on the success of the film, the makers have planned a sequel to the dark road film.
According to a report in Mumbai Mirror, Eros International and Phantom Films have confirmed a sequel to the film, which will be titled "NH12".
"We're very pleased with the response that this film has generated and are ready to take it forward. The tentative title is NH12 and it will be the second in a series of road films that Phantom intends to make in the next few years," said Madhu Mantena of Phantom films.
On being asked if Anushka and director Navdeep Singh are teaming up again for the sequel, the production house said that it is too early to decide on the star cast.
"The idea is to make a franchisee out of road films, a genre that's under-utilised in Bollywood, but one that has a lot of potential. NH12 will explore another dark theme," Mantena told the daily.
NH12 connects Jabalpur in Madhya Pradesh to Jaipur in Rajasthan and if reports are to be believed, the sequel will explore the bootlegging business, which is still rampant in the region.
"NH10" co-produced by Anushka, is based on a couple's (Anushka and Neil Bhoopalam) road trip that goes terribly wrong leaving them in trouble. The couple gets involved in a brutal murder and gruesome violence in quest to survive.
The film showcases Sharma, who goes on a violent spree after encountering some unfortunate events on their road trip.