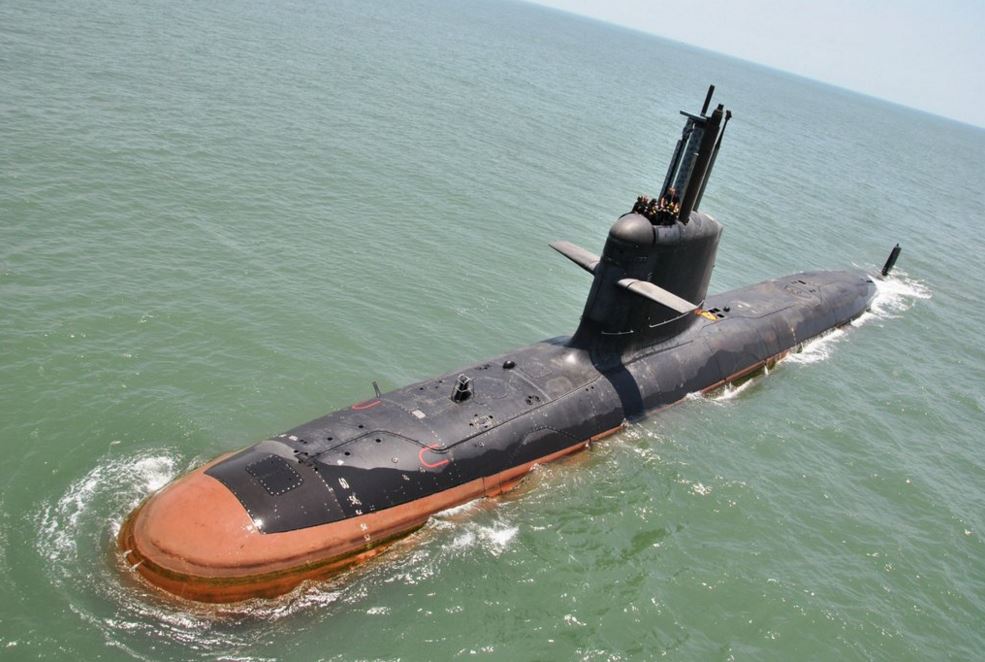 A huge cache of confidential and sensitive documents on Indian Navy's Scorpene-class submarines has reportedly been leaked. The documents are from French-shipbuilding company DCNS. The leak will clearly put the Indian Navy and its local manufacturer, Mazagon Docks on the back foot, and could prove to be an intelligence treasure trove for the country's enemies.
The documents, according to The Australian, run over 22,000 pages and were marked 'Restricted Scorpene India'. It has details regarding the submarine's underwater sensors, above-water sensors, combat management system, torpedo launch system and specifications, communications system and navigation systems.
Union Defence Minister Manohar Parrikar has asked Indian Navy Chief Admiral Sunil Lanba to analyse the amount of leak. Parrikar, however, assured that this was not a "100 per cent" leak. The Indian security and intelligence agencies have also been put on high alert.
"This (the report) came to my knowledge at 12 midnight. It is a case of hacking. Navy Chief has been asked to analyse as to what exactly has been leaked," Parrikar was quoted as saying by ANI.
"First step is to identify if it's related to us, and anyway it's not all 100 per cent leak," he added.
DCNS is also under the scanner after the leak as the Australian media are now raising questions on the company's integrity. The French company had earlier this year won a $38.06 billion contract to build 12 submarines for Australia.
DCNS said in a statement that the matter will be "formally investigated" by French national authorities, who will "determine the nature of leaked documents." It further clarified that the leaked documents do not have any "bearing" on the Australian submarine program.
DCNS is involved in the design of six submarines being built for India at Mazagon Docks. The first of the Scorpene-class submarines, INS Kalvari went for sea trails in May 2016 and the Indian Navy is expected to induct it soon. It was also reported that these diesel-electric attack submarines would be go on to become a core of Indian Navy's submarine fleet for the next 20 years.
DCNS is also blaming Mazagon Docks for the data leak. "Multiple and independent controls exist within DCNS to prevent unauthorised access to data and all data movements are encrypted and recorded. In the case of India, where a DCNS design is built by a local company, DCNS is the provider and not the controller of technical data," DCNS told The Australian.
However, India Navy has refuted it saying, "It appears that the source of leak is from overseas and not in India." The leak will also affect Malaysia, Chile and Brazil.
Related
INS Kalvari, whose induction will mark 'generational shift' in submarine operations of Navy, dives in for sea trials
French naval firm keen to bag Scorpene submarine maintenance and repair deal
INS Arihant is undergoing sea trials: Report
Rafale aircraft deal: French team to arrive in India March 29 to resume talks
India Ramping up Submarine Arsenal: Foreign Companies in 'Make in India' Mode?