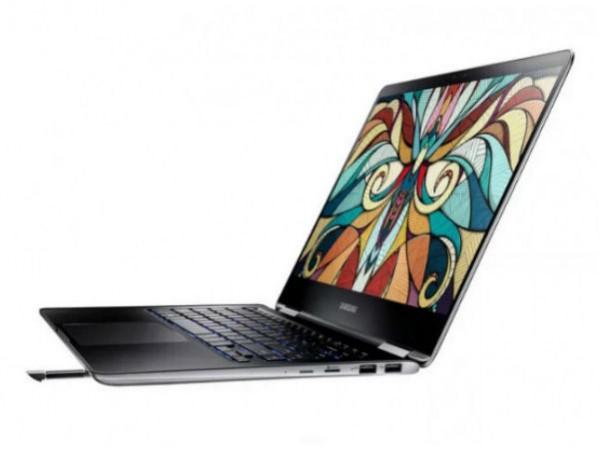 Samsung has just announced its newest convertible laptop 'Notebook 9 Pro' at the ongoing Computex 2017 show in Taipei. The laptop is touted to be the upgraded variant of Notebook 9 series, with a 360-degree hinge and an integrated S-Pen stylus.
Mirroring the design elements of Lenovo's Yoga laptops and Samsung's S Pen stylus, the Notebook 9 Pro can be interchangeably used as a laptop or tablet. The main user-selling point (USP) of the Pro laptop is undoubtedly its S Pen device which is capable of performing precision oriented tasks like creative drawing and shading.
The S Pen can also support tilt function akin to Microsoft's Surface Pen and it works just fine with Windows Ink. The Notebook 9 pro will be available in two screen variants namely, 13.3 and 15.5 inches (in).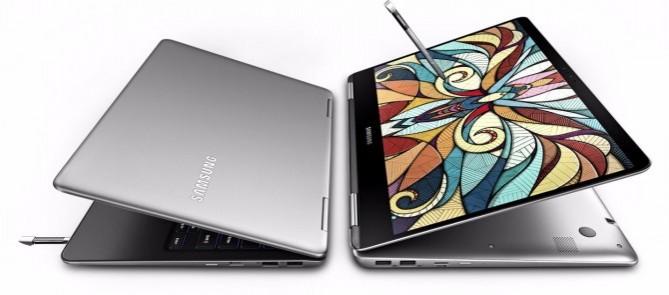 The smaller 13.3in model will come with 8GB RAM while the larger 15.5in model features 16GB RAM and AMD Radeon 450 GPU onboard. Apart from the varying RAM sizes, both the Notebook 9 Pro models feature a bunch of common specifications including a 256GB SSD, a microSD slot, a HDMI port, a USB Type-C port, a backlit keyboard and two standard USB ports.
The Notebook 9 Pro will be powered by Windows 10 OS and support Windows Hello camera on the front for facial recognition. Samsung is yet to divulge details on the pricing or availability for the new convertible laptop but the company is expected to throw some clues in the coming days.