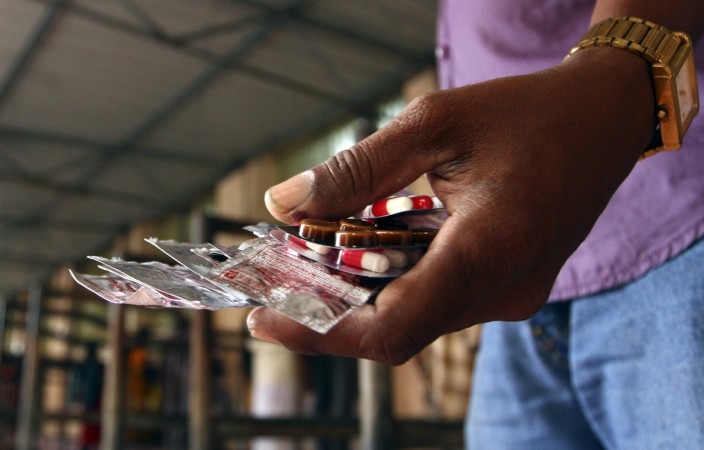 Terming various media reports as factually incorrect, the government issued a statement clarifying its intention to give out compulsory licenses (CLs) for local pharmaceutical companies to make cheaper versions of the patented drugs of foreign firms, reported Reuters March 23.
A host of media reports a fortnight ago had interpreted a submission made by a high-level trade advocacy body to United States Trade Representative (USTR) as a positive development on India's closely guarded compulsory licensing right.
It was called the "private reassurance" the government officials gave to the USTR before it considered putting India on its "priority watch" list third year in a row.
However, the commerce ministry's statement stands clear of any such assurances or its interpretation by the media.
"There have been recent media reports that the government of India has privately assured that it will not issue any more CLs. It is hereby clarified that such reports are factually incorrect," Reuters quoted the statement.
According to the WTO's TRIPS Agreement, a national government is allowed to offer licenses to a local company to produce a patented product or process owned by a foreign firm without its consent. The idea behind such compulsory licensing is basically to serve the public health/cause of the poor in many developing countries. India under Sec 84 of its India Patent Act has successfully implemented the CL provision and in the course has become a world's cheapest drugstore.
Taking recourse to the above legally binding provision, the government said, "...India has a well-established TRIPS compliant legislative, administrative and judicial framework to safeguard IPRs (intellectual property rights). Under the Doha Declaration on the TRIPS Agreement Public Health, each member has the right to grant compulsory licenses and the freedom to determine the grounds upon which such licences are granted."
The statement was not a direct reaction to US-India Business Council, the trade advocacy group's submission to the USTR, but a commitment of Indian government's avowed CL-principle under Intellectual Property Rights Laws.
"Even as government of India is conscious of the need to spur innovation and protect individual rights, it retains the sovereign right to utilize the flexibilities provided in the international (IP rights) regime," the ministry said.
Reuters reported that the first such CL was granted in 2012 allowing local pharma company Natco to produce and sell a generic version of a cancer drug Nexavar. An announcement criticised by western firms for both lacking permission from its German maker and pricing the drug cheap; it was one tenth of the actual price.
However, the ministry, in the statement, seemed to substantiate that, "...to date, there has been only one case of compulsory license in India and that too after a well-thought out and laid down process, which was subsequently upheld right up to the highest Court of the land."