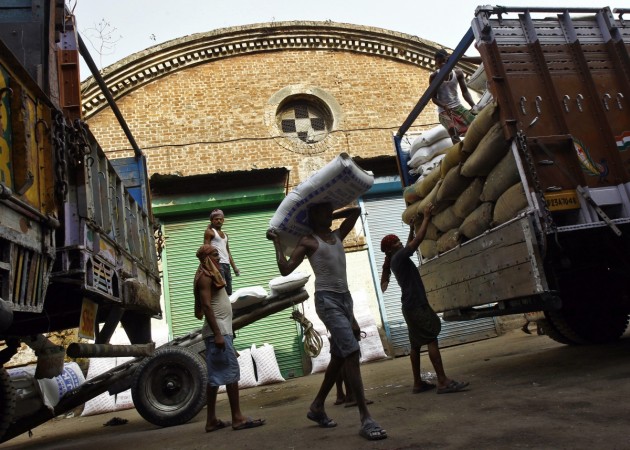 Domestic commercial vehicle sales are showing signs of recovery, following a slump in the past two years, said ICRA in a report.
The recovery in the commercial vehicle industry is being led by a rise in demand for replacement, excise duty cut and discounts offered by original equipment manufacturers (OEMs), ICRA said.
According to ICRA's estimates, the M&HCV (Truck) segment is likely to register a growth of 12-14% in FY 2016 driven by continuing trend towards replacement of ageing fleet and expectations of pick-up in demand from infrastructure, mining and industrial sectors in view of various reforms being initiated by the Government.
The LCV Truck segment, however, continued to struggle owing to surplus capacity and challenging financing environment amidst rising NPA levels, says ICRA in the report.
The third segment of the CV Industry also started witnessing recovery in sales from Q3 FY 2015 onwards on back of Jawaharlal Nehru National Urban Renewal Mission (JNNURM) backed order by State Road Transport Undertakings (SRTUs).
The industry also witnessed an uptick in export sales (up 11.3% YoY) as demand from nearby markets, especially Sri Lanka, Bangladesh and parts of Middle East and Africa improved. Moreover, domestic OEMs also benefitted from their increasing focus on expanding market coverage and new model launches, says ICRA in the report.
Unlike M&HCVs, the LCV segment is expected to grow at a modest pace (i.e. 4-6%) in FY 2016 as segment's prospects continue to be influenced by overcapacity issues and constrained financing environment amidst rising delinquencies.
ICRA expects that demand for LCVs will grow at CAGR (%) 11-13% over long-term.
"The Indian CV industry is witnessing sizeable investments by OEMs towards upgrading their product portfolio, introducing new models and expanding manufacturing capacities. These investments are likely to allow some of the new players in strengthening their positioning in the market," ICRA said.
For example, Bharat Benz has garnered market share of ~6-8% in 9-49t segment of the domestic M&HCV Truck market (as on FY 2015). The LCV segment would, however, continue to witness subdued demand on back of overcapacity issues and challenging financing environment. Competitive intensity is likely to increase across segments with new model launches and expanding coverage by new OEMs.
With the recovery of CV sales and improving earnings, ICRA expects credit profile of the OEMs to remain stable in the near to medium term on back of higher internal cash flow generation and relatively limited capital expenditure requirements.