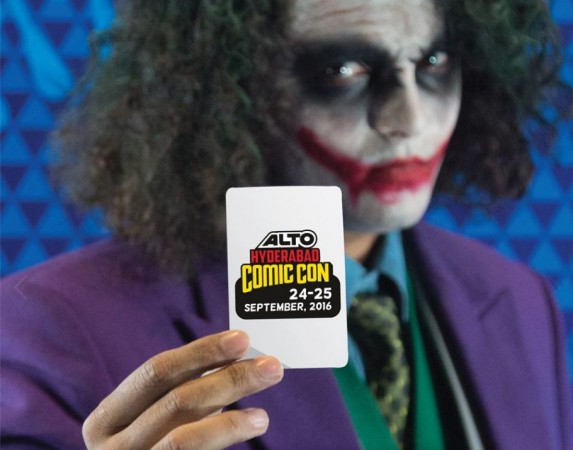 July is going to be a spectacular month for comic book fans in India, thanks to Comic Con India and Alto K10's joint venture called Comic Book Celebration Week powered by Readwhere. The celebrations will allow fans to get free comics, play trivia contests and submit fans arts and memes of their creation to win exciting prizes.
The online nature of Comic Book Celebration Week, which is to be held from July 4 to July 10, will allow fans from all over India to take part. However, the details of the event are yet to be officially announced. International Business Times, India will be on the lookout for any further news on the celebrations, so do not forget to check back here for the same.
Meanwhile, Comic Con India has signed Maruti Suzuki Alto as the sponsor of all the events in 2016, including the Mumbai, Delhi, Hyderabad and Bengaluru Comic Cons. In an interview with IBT, Jatin Varma, founder of Comic Con India, had said that the events of 2016 are going to be epic.
Also Read: When will "Naruto Shippuden" episode 466 'The Tumultuous Journey' air?
"Not only do we have a great line-up of guests planned for the show, we are also creating some great experiences for fans. Nov. 12-13 at KTPO in Whitefield are going to be Epic!" Varma had said regarding the Bengaluru Comic Con.
However, before that, will be held the Hyderabad Comic Con, the ticket sales for which are expected to go live soon. You can enter your email id on the Comic Con Hyderabad website to get an alert as soon as that happens.