On a cold Wednesday Bengaluru evening, a few fans of the TV show, Suits, were in for a special evening when Comedy Central organised a screening of the new episode of the TV show. Celebrating their 5th anniversary in India, the channel hosted a screening of season 6 episode 11 of Suits, where a select audience watched the episode ahead of the India premiere.
Also Read: Suits Season 6 episode 11 live stream: What's in store for Harvey and Donna?
Monkey Bar, Indira Nagar, was packed with Harvey Specter and Mike Ross fans. Attendees shared different reasons behind their love for the show. A number of fans stated that they watched the series because they loved Specter's witty sense, his over-the-top dialogues and his confidence through the worst of situations.
Starting the evening off, the host aired the tenth episode followed by the discussion with fans about the possible twists, turns and plotlines in the next episode. While some speculated about Donna and Harvey's romance, the most interesting speculation from the night was that there could be an old enemy resurfacing, since Jessica Pearson has left the firm. It could be Daniel Hardman, a fan named Rajith suggested.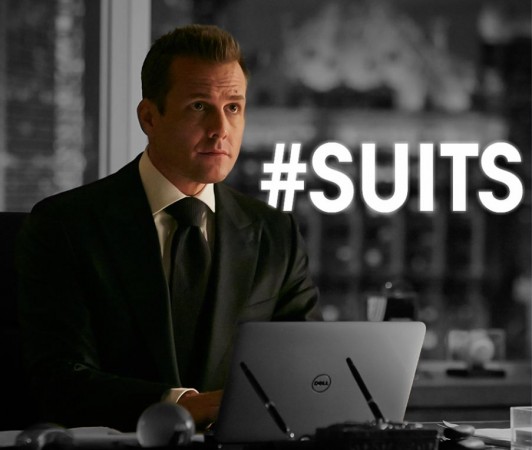 Amidst the discussion, fans were in for a surprise when the organising team of Comedy Central connected them with Gabriel Macht (actor playing Harvey Specter), through a Facebook Live session. Dressed in casuals, bearded and sporting a pair of classy glasses, Macht was excited to hear from his fans too.
A number of fans asked him about his plans to visit India. "You guys have to invite me to India. I gotta come out there. A friend of mine just made a Bollywood film out there. How about someone invite me to be in a Bollywood film? I would love to do that," Macht shared.
Fans asked numerous questions about his show and Macht, in complete Specter style, chose the questions he wished to answer and revealed a few details of the show. Talking about his character, Macht revealed about sleek back Harvey hairstyle.
"When you are actor, there are people coming and touching you ALL THE TIME, ALL DAY LONG. So when I first started out, I thought it would be cool to sleek my hair back so that no one would touch my hair, well it turned out that people were still touching my hair and I just got tired of the hairdo. So I pitched (the idea) multiple times that Harvey lost a best and at some point he had to wear his hair like that. And I am hoping for a day we realise this on film. Maybe there will be a good flashback where you see him talk about the bet," he revealed.
The actor-producer also revealed that Donna could probably leave the firm as well but will be in the show, whereas Mike and Rachel will get married.
The exciting interactive session was followed by Comedy Central organising a quiz regarding the shows aired on their India channel and participants who gave the right answer were given goodies from the channel. The night drew to an end with an exclusive premiere of the episode 11.
New episodes of Suits season 6 will premiere on January 28, at 7pm, on Comedy Central.