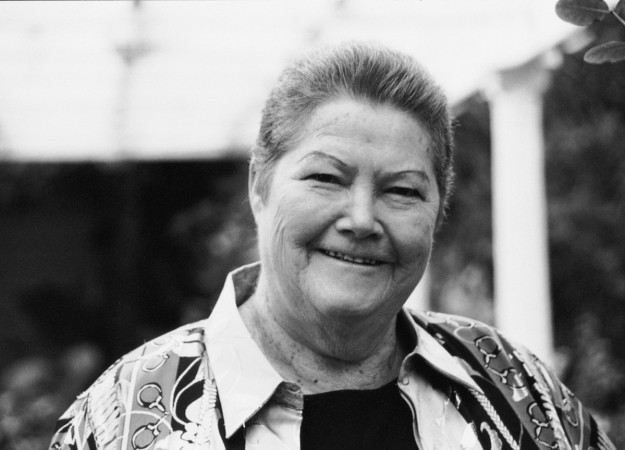 Australian author Colleen McCullough, best known for the novel "The Thorn Birds", has died in a hospital on Norfolk Island at the age of 77. McCullough, who has been wheelchair-ridden and mostly blind due to macular degeneration, died on Thursday afternoon, following a series of small strokes.
McCullough worked as a neuro-scientist in the United States before becoming a full-time writer of international acclaim. "The Thorn Birds", a romantic Australian saga published in 1977, sold 30 million copies worldwide, making her one of the first Australian authors to succeed on the world stage, HarperCollins Publishers said in a statement.
The paperback rights for the novel were sold at an auction for $1.9 million, which was a record-breaker during the time, reported Sydney Morning Herald.
"Ever quick-witted and direct, we looked forward to her visits from Norfolk Island and the arrival of each new manuscript delivered in hard copy in custom-made maroon manuscript boxes inscribed with her name," Shona Martyn, director of HarperCollins, was quoted as saying, by The Guardian.
Sydney literary agent and one of McCullough's best friends Selwa Anthony said it took a lot of compelling on her part to get her to write her final book "Bittersweet", a novel that came out in 2013. "The book has done extremely well and pulled in a lot of mainstream readers who had moved away," reveals Anthony.
Anthony describes her demised friend as "a big lady who was open to interviews...She had a big life and leaves a big legacy through her wonderful books and her generous spirit; she was always helping people."
Here are some of the best quotes penned by the celebrated writer:
"There are no ambitions noble enough to justify breaking someone's heart." ― The Thorn Birds
"Belief doesn't rest on proof or existence...it rests on faith...without faith there is nothing." ― The Thorn Birds
"Love and hate are cruel, only liking is kind." ― Caesar's Women
"You just hang onto the thought that every dog has its day, even the bitches" ― The Ladies of Missalonghi
"Beware the Greeks when they bear gifts." ― The Song of Troy