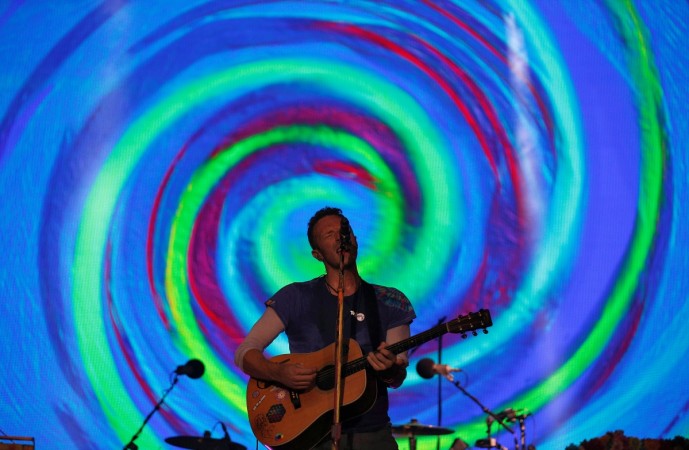 Coldplay is coming to India for a concert in November and most importantly, fans can attend the concert without paying a single rupee. The ticket prices for the Coldplay concert on Nov. 19 ranges from Rs. 25, 000 to Rs. 5 lakh, according to reports.
However, 90 percent of the tickets are free and can be earned. The Global Citizen and Vijay Nair, the CEO of Only Much Louder (OML), have confirmed that fans in India can earn the tickets by taking steps in support of education, equality, and sanitation campaigns.
On Monday, Global Citizen officially released the information on how to earn the points. Fans can sign up on the website www.globalcitizen.in, which went live on Monday, to know how to earn the points for free tickets.
Follow the steps below to earn your free ticket points
Join the movement either with your Facebook or by using your Gmail Id.
Fill in your personal data – Full name, phone number, state, city and your birthdate
Create a password and sign up
Choose the issue you are most interested in and after selecting the issue click on "done"
Then "click here to get started" and it will take you to the "EARN YOUR FREE TICKETS" page.
After clicking on "EARN YOUR FREE TICKETS," you will be taken to "TAKE ACTION" page.
Choose any action that earns you good points
Earn enough points to be entered into the draw for the free concert tickets
After taking the actions, share the word either on Facebook, Twitter or Gmail
Also, read the terms and condition before taking action
The Prime Minister's Office and some humanitarian groups are nurturing the Coldplay concert, which will take place on Nov. 19, at the MMRDA (Mumbai Metropolitan Region Development Authority) complex. In 2014, the prime minister made an appearance with Hugh Jackman at an event that was a part of the Global Citizens' Festival.
During the event, Hugh Evans, the Chief Executive of the project, spoke with PM Modi about his speech, which was about sanitation and building toilets in the country. According to NDTV, PM Modi liked the initiative and gave a nod to the event.