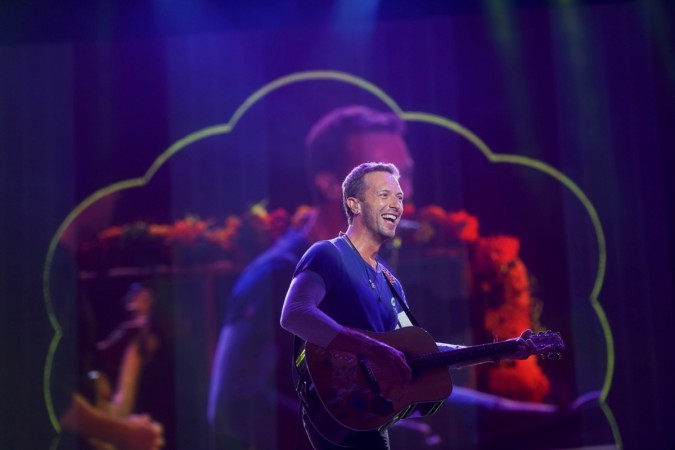 Here is some good news for all the Coldplay fans in India. Those who were disappointed with the ticket prices of the British rock band's concert, now have a chance to win free tickets for the show.
On Friday, reports of the tickets of the Coldplay concert being sold at a whopping ticket in India took social media by storm. The rock band is expected to perform in Mumbai on Nov. 19 at the MMRDA (Mumbai Metropolitan Region Development Authority) complex. The concert tickets will be available on BookMyShow from Sept. 12, and the price ranges from Rs. 25, 000 to Rs. 5 lakh.
The exorbitant price kicked off a storm on social media, with people taking a dig at the organisers. Some even commented saying that they need to "sell the kidney" to buy the concert tickets. However, Vijay Nair, the CEO of Only Much Louder (OML), dismissed all the reports on Twitter and said that 90 percent of the tickets for the Global Citizen Festival are free, and will have to be "earned."
"As a thumb rule, let A tabloid not be your source of information on any concerts, ticket prices or life in general," Nair tweeted. "Not many artists I have met care as much about their fans as Coldplay does. So rest assured, keep your kidney with you."
The event, put together by the Global Citizen Festival, is a charitable concert. The purpose of the event is to support poverty removal from the world by 2030, Mid-Day reported. Jay-Z, Amitabh Bachchan, Aamir Khan, AR Rahman and Deepika Padukone, among others, are expected to attend the event.
How to "earn" free tickets
To earn free tickets, fans will need to take actions in support of education, equality, and sanitation campaigns, according to Global Citizen. People need to sign up at GlobalCitizen.IN to become a Global Citizen,
Fans can also download the Global Citizen app via iTunes and Google Play. After downloading the app, you will be notified about "Taking Action." People can earn points by taking actions and those points will help you enter the lottery draw to get tickets.
On Monday, Global Citizen will give more information on how to earn free tickets. Check @GlblctznIN for more details.
Meanwhile, here is how Twitter reacted to Coldplay's Rs. 25,000 tickets: